Catalent to supply Exelixis' Cometriq in the US
Contract Manufacturing | Regulatory
Following approval by the US FDA
Following FDA approval for Exelixis's Cometriq (Cabozantinib), a new drug for the treatment of progressive, metastatic medullary thyroid cancer (MTC), Catalent says it will continue to be the exclusive commercial drug supply partner for the 20mg and 80mg capsule dose packs in the US.
Catalent has already been providing Exelixis with analytical, clinical trial supply and manufacturing support for Cometriq in a five-year partnership and welcomes the regulatory approval.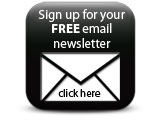 All US manufacturing and packaging operations for the Cometriq capsule will take place at Catalent's 450,000ft2 facility in Kansas City, MO, which provides a range of fully integrated support services, from formulation development and analytical testing, to clinical supply services as well as clinical and commercial scale manufacturing and packaging of a variety oral dose forms.
Companies