Cell and Gene Therapy Catapult appoints Chief Scientific Officer
The Cell and Gene Therapy Catapult has announced that Dr Jonathan Appleby has been appointed Chief Scientific Officer, with effect from 1 October 2018.
He replaces Professor Johan Hyllner, CGT's first CSO who has recently retired.
Dr Appleby is currently Chief Scientific Officer for Cell and Gene Therapy at the GSK Rare Diseases Unit where, among other things he is Medicines Development Leader for Strimvelis, the first autologous ex vivo CD34 stem cell gene therapy to gain EU Marketing approval.
Dr Appleby will join in October and will ensure that the scientific direction of the CGT Catapult remains at the forefront of translational research.
Keith Thompson, CEO of Cell and Gene Therapy Catapult, said: "I am delighted to be welcoming Jonathan to our management team as Chief Scientific Officer. With over twenty years of experience in R&D, Jonathan has both commercialisation and drug development expertise."
"He has worked in all phases of drug development from target identification through to phase IV in a broad range of therapeutic areas and shares our vision for the UK to be a global leader in the development and commercialisation of cell and gene therapy treatments. We would also like to acknowledge and thank Johan for his dedication to CGT Catapult and outstanding contribution over the past five years."
Dr Appleby brings to CGT Catapult decades of industry experience in cell and gene therapies and drug development, having extensive experience in the development of cell and gene therapies as well as across conventional drug modalities.
Prior to joining GSK's Rare Diseases Unit, Dr Appleby was Project Leader and Portfolio Manager at the GSK Centre of Excellence for External Drug Development. In this role, he discovered, inlicensed and developed new technologies and assets with SME companies across a broad range of therapeutic areas.
Dr Appleby graduated from the University of Leeds with an honours degree in Genetics and a PhD from the Department of Biochemistry and Molecular Biology.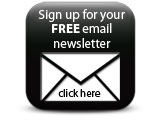 Dr Jonathan Appleby said: "I am extremely impressed by the quality and depth of experience gathered together at the Cell and Gene Therapy Catapult and am thrilled to be bringing my R&D experience to help further develop the UK's advanced therapies industry. I am looking forward to working at such a unique centre of excellence in innovation and ultimately, helping to advance life saving therapies for patients."
Companies