China promotes pharma manufacturing investment in Ghana
Sanbao Ghana Pharmaceuticals is able to produce 15 million units of intravenous infusions annually
Chinese diplomats in West Africa are promoting an investment of US$15m by China-owned Sanbao Ghana Pharmaceuticals to expand production in Ghana. The company can now produce 15 million units of intravenous infusions annually, increasing its workforce from 50 to 100, said the economic and commercial counsellor's office at the Chinese embassy in nearby Nigeria.
The office quoted comments from Sanbao Ghana's Superintendent Pharmacist, Smart Atta Bediako, made to government news agency Xinhua. 'Currently, we can say that we are the major intravenous infusion production company in Ghana,' he said.
Directly, the company says it makes dextrose 5% and 10% infusions; dextrose 5% and 4.3% in normal saline 0.9% and 0.18% infusions; Darrow's solution and half-strength solution for injection; ringer-lactate infusion; 5:4:1 cholera replacement fluid; metronidazole injection; and water for injection, mostly sold in 250ml, 500ml and 1,000ml volumes.
Bediako said the company, a subsidiary of China's Hualong Group, stressed that the Ghana company, based in the Tema Free Zone Enclave, a port east of the capital Accra, followed World Health Organisation (WHO)-compliant best practice.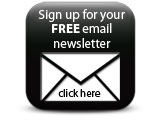 'Our facility is designed in such a way to minimise contamination of our products: that's why we've adopted Form-fill-seal technology which ensures that the human product [contact] is minimised to the barest level,' he said.
Companies