Chinese government recognises Catalent
The Chinese government has acknowledged Catalent's successful investment and operations in the Tangzhen region
Pictured at the ceremony (L–R): Zhong Shen, Tangzhen; GuoPing Li, Tangzhen; Dr TengLan Chen, Tangzhen; WeiGuo Jin, Tangzhen; Paul Hegwood, Catalent; Mike Shearer, Catalent; Daniel Gao, Catalent; Josee Xu, Catalent; Kate Rimmer, Catalent; and Simeon Chen, Catalent
Catalent has been awarded a certificate of recognition from the Tangzhen, China government to acknowledge the company's successful investment and operations in the region.
Completed earlier this year, the Tangzhen site is near to both Catalent's existing Waigaoqiao FTZ site and China's Zhangjiang Pharma Valley area and offers comprehensive clinical supply services including FastChain demand-led supply, secondary packaging, clinical storage and local distribution, as well as clinical returns and destruction services.
Catalent is a global provider of advanced delivery technologies, development, drugs manufacturing, biologics, gene therapies and consumer health products.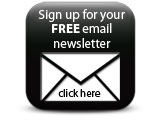 The certificate was presented by senior government officials at an official ceremony at Catalent's 30,000 sqft Tangzhen clinical supply facility.
Companies