Cimlogic launch real-time manufacturing ouput data solution
Cimlogic, the experts in driving manufacturing productivity, announced the release of Cimopsys, a real-time manufacturing data system aimed at the small to medium enterprise market
To weather any potential market uncertainty, manufacturers must increase productivity and embrace new technology.
However, many SMEs are experiencing Industry 4.0 fatigue, their operations are not big enough to adapt, the pace of change is too fast, they do not know where to start and they anticipate large capital expenditure for which budgets do not exist.
Historically, the limiting factors for SMEs adopting new technologies, such as cost, maintenance and implementation has held them back. However, the technologies that are emerging are now viable for SMEs.
One of these technologies is Cimopsys, which is a real-time mobile productivity improvement application designed to give visibility of costly and wasteful production losses.
The system is ideal for SMEs that
want to begin the improvement journey simply, without a huge cost and leap of faith
require a business case to prove the monetary value of a full manufacturing execution system (MES)
want to measure the results of existing improvement initiatives without commitment and disruption
want to understand where future operational investment should be made
It can be used within a range of manufacturing industries including food and beverage, and consumer packaged goods. It records processes such as breakdowns, setup changes, shortstops and slow running equipment, which can all contribute to production inefficiencies.
Cimopsys is a simple, low-risk, low-cost springboard solution; it is ideal for SME organisations who wish to uncover improvement opportunities within their manufacturing processes. Having access to real-time production data, enables users to add value to operations, by starting small, and creating incremental, sustainable improvement opportunities.
The solution can give visibility of operations; it is quick to implement — with no disruption to production. It can be installed on multiple lines, has a monthly subscription with no fixed term, and is available on a tablet, mobile phone or desktop computer.
Cimopsys is an evergreen system, which is continually developed with new exciting features released periodically. Early adopters of the solution are already seeing tangible benefits from the system, including: efficiency gains, cost savings and extra focus is being placed on existing improvement initiatives.
Steve Wilkinson, Chief Technology Officer at Cimlogic says: "We are really excited about the official launch of Cimopsys. We find that many SMEs are reluctant to purchase a full MES system, even though they understand that it can return full investment within months. This is because it is seen as a huge leap of faith and they fear getting it wrong could be costly."
With Cimopsys, there is no software to install, no server required and no connection required to your network. A small sensor is fitted to your production line; the distinctive yellow box connects to the cloud, and that is it, you can begin your improvement journey.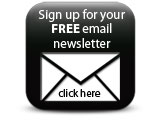 Cimlogic will be demonstrating Cimopsys for the first time on stand D17 at the Smart Factory Expo at the Liverpool Exhibition Centre on 15–16 November 2017.
Companies