Civica Rx and Exela Pharma join forces to help shortage of sodium bicarbonate
Exela has agreed to manufacture and supply sodium bicarbonate injection that has been in critically short supply in US hospitals
Civica Rx and Exela Pharma Sciences have announced a long-term agreement to manufacture and supply Civica's membership of US health systems with sodium bicarbonate injection, which has been in critically short supply in US hospitals.
Under the agreement, Exela will produce sodium bicarbonate for Civica, using Exela's Abbreviated New Drug Application (ANDA) and Civica's labelling and National Drug Code (NDC). First deliveries to hospitals are expected this year.
Exela, founded in 2005, recently received approval from the US Food and Drug Administration (FDA) to manufacture sodium bicarbonate, which is used for emergency care in hospitals to treat metabolic acidosis which may be due to severe kidney disease, cardiac arrest, uncontrolled diabetes and circulatory insufficiency due to shock or severe dehydration.
Civica member hospitals have prioritised sodium bicarbonate as an urgent medical need because they've had to ration the use of the medication due to ongoing shortages.
"Exela continues to demonstrate its commitment to addressing shortages of this vital medication and we thank them for their partnership," said Martin VanTrieste, President and CEO of Civica. "Sodium bicarbonate is a medicine that is a staple on hospital crash carts and often used for emergency resuscitations. No hospital or patient should ever have to go without it."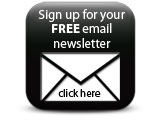 Civica, founded last year by leading US health systems and philanthropists, acts in the best interest of patients to eliminate uncertainty in the generic drug supply chain through long-term contracts with health system members as well as its manufacturing partners. To date, 39 health systems are Civica members, representing more than 1000 US hospitals.
Companies