Clinical trials see recruiting and reporting changes
In arguably the biggest shake-up in the history of pharmaceuticals, governments around the world are looking at making clinical trials more transparent and cost effective. Susan Birks looks at these and other trends
The ethnicity, sex and age of trial participants is the focus of debate in the US Congress
The clinical trials arena is seeing dramatic changes as development moves from blockbusters to more potent and more personalised drugs. As the industry remodels itself to cope with niche products and reduced reimbursement, it is seeking more global and cheaper markets for R&D and trials.
Meanwhile, the Internet has given a voice to the consumer and is driving initiatives for more patient-centric healthcare. A few high profile court cases have also put pharma companies in the spotlight for hiding or ignoring negative trial results that would have reduced a drug's marketability. This is leading to a shake-up of current clinical trials regulations, as governments look to streamline legislation to improve the speed and lower the cost of innovation but also to make trials more open and results more widely disseminated to the public.
The value of the global pharma clinical trial services market will reach US$30.6bn in 2015, according to Visiongain's Clinical Trial Services: World Market 2013–2023 report.1 Between 2011 and 2017, the market will increase with a high single digit CAGR and demand for late-phase trial services will drive growth, it says. Throughout the 10-year forecast period, late-stage trials will account for the greatest proportion of revenues for clinical research organisations (CROs).
Highlighting future changes, Visiongain analyst Richard Lang said: 'In the past decade, demand for outsourced clinical trial services grew rapidly as pharma pipelines broadened and trials became increasingly large and complex. Drug developers built up large, complex networks of service providers, which they are now seeking to simplify. They are looking to form strategic partnerships with a select few CROs covering long-term development projects.
'CROs must expand to offer a one-stop shop for pharmaceutical clients to take advantage of these strategic partnerships. They will look to new technology, including e-clinical tools, to improve their service offerings, as well as expanding into emerging markets.'
Many leading CROs established bases in BRIC nations in the past ten years. In this decade, growth for these CROs will be focused on building upon the service portfolio in these markets, as well as entering emerging markets in Asia, Latin America and Central and Eastern Europe, said Lang.
CROs must expand to offer a one-stop shop for pharmaceutical clients. They will look to new technology, including e-clinical tools, to improve their service offerings, as well as expanding into emerging markets
For some small CROs the opportunities for growth for will stem from specialisation, such as biomarker validation services. Therapeutic specialisation offers another opportunity. Cancer, cardiovascular diseases and CNS disorders accounted for more than half of clinical trial service revenues in 2011 and strong growth is expected in all three sectors of the market in this decade.
The shift in location for trials is revealed in GBI Research's 2012 study.2 It states that the total number of clinical trials conducted in the US has fallen from 60% of the global sum in 2002 to 40% in 2010. In 2010, Europe carried out 25% of all clinical trials, while East Asia accounted for 10%. Canada, the Middle East, South America and India followed with 6.1%, 4%, 3% and 2.5%, respectively. The business intelligence firm says companies are increasingly outsourcing clinical trials to countries in Asia, Latin America and Eastern Europe in an effort to save time, money and resources.
The European Commission also noted that the number of applications for clinical trials in the EU fell by 25% from 2007 to 2011. Europe has clear disadvantages, including the fact that multi-country trials face multiple review processes that cause long delays; the EU is also a largely tax-funded healthcare system and recent public sector cuts in pharmaceutical spend make it a less attractive place to invest in clinical research. In addition, the extra red tape introduced by the current trial directive has forced companies to increase the number of staff required to deal with trial authorisations. Some industry commentators say insurance fees for trial sponsors have also risen by as much as 800% since the implementation of the 2001 directive.
New legislation
The proposal for a revamped EU Clinical Trials Regulation aims to reduce costly and time-consuming administrative barriers to create a more favourable European environment for conducting clinical trials and research, while simultaneously protecting high levels of patient safety. However, the European Medicines Agency's (EMA) plans include making trial results more transparent, and the move to release clinical trial data has caused concern among many of the pharma associations that it could harm business and undermine incentives for research.
EMA says it recognises that a sustained and high level of investment in pharmaceutical research is important for future improvements in public health and its policy will be designed to guard against any unintended consequences, e.g. on intellectual property, that might disincentivise future investment in R&D. The EMA adds that it intends to find a fair balance between access to clinical-trial data and rules for engagement.
In the first successful prosecution for the UK MHRA under the Good Laboratory Practice Regulations 1999, a man was found guilty in April by an Edinburgh Sherriff's Court for altering pre-clinical trial data designed to support applications to perform clinical trials.
Steven Eaton, a former employee of Aptuit, a large research organisation formerly based in Edinburgh, was sentenced in court on 17 April. The case came about when Aptuit informed the MHRA that the company had identified serious irregularities in pre-clinical data generated to support human clinical trials and the registration of new medicines. The irregularities involved changing or providing false analytical data that would be used to determine the concentration of medicine that could be given to clinical trial subjects used to assess the safety and efficacy of a new medicine.
The MHRA launched an investigation to identify the number of studies affected and the impact the data irregularities would have on the interpretation of important safety data. The investigation concluded that Eaton had selectively reported analytical data over a number of years, dating back to 2003. During this period he selectively reported data that was used to assess whether analytical methods were working properly or to assess the concentration of the drug in blood. The data manipulation ensured an experiment was deemed successful when in fact it had failed.
As a result of Eaton's actions the development of a number of new medicines was significantly delayed and considerable cost to the study sponsors was incurred. Following a full assessment by the MHRA's inspection team and assessors it was concluded that the data integrity issues did not invalidate the results of the clinical trials that were affected.
Gerald Heddell, MHRA Director of Inspection, Enforcement and Standards, said: 'Mr Eaton's actions directly impacted on the validity of clinical trials and delayed a number of medicines coming to market, including one to treat depression. This conviction sends a message that we will not hesitate to prosecute those whose actions have the potential to harm public health.'
While the majority of those in the industry see issues with transparency, a few notable exceptions have taken a groundbreaking step to move in that direction. In February, GSK announced it would be posting Clinical Study Reports (CSRs) onto its public clinical study register. In addition, the company has been developing a process to provide access to anonymised patient-level data for further scientific research. Back in 2004, it established a register of its own clinical trials. Protocol summaries are posted onto the register when trials are initiated and result summaries are made available following the completion of the study. A CSR field will be added to this register, and CSRs from published studies will be posted (with personally identifiable information removed) after regulatory approval or termination of the medicine.
Over the next two years, GSK will add global studies going back to the formation of the company and will also include all studies started in and after 2013. GSK says that research proposals will be assessed by an independent review panel. Although panel members will be paid fair market value fees for their time, the company will not be involved in decision-making about access. Users will gain access to data in a secure IT environment outside GSK's own systems, and will be provided with widely used tools for data analysis. Users will be able to export their analyses but not data.
GSK says it hopes this initiative will encourage the development of a broader system where anonymised patient level data from all clinical studies conducted by industry and academia are made available for research. Roche has since announced it too will be providing limited access to trial data.
It is vital that clinical trials reflect the populations that are meant to benefit from them and that access to clinical trial data and reports is as open and transparent as possible
The trial transparency debate is taking place not only in Europe; Canada plans to publish information on the clinical trials that it authorises and its database of clinical trials taking place in Canada was scheduled to go live before the end of May. But some of its critics say that Canada lacks the stringent rules on registration of clinical trials and results reporting, or serious penalties for non-compliance. Furthermore, unlike the US system run by the FDA, Health Canada provides only summaries of decisions about drugs rather than full transparency.
Reporting trial failure
While on the one hand consumers feel that information about the failures of clinical trials should be made more available, industry points out that there are many complex reasons why a trial can fail. The reasons for such failures can include insufficient statistical power (i.e. the number of patients needed to reach statistical significance) in the study; inappropriate choice of route, dose or frequency of administration; or the drug is not effective for the indication for which it was tried. Some industry commentators suggest that in some situations, the term "negative," would more correctly be termed "unsuccessful" or "inconclusive."
Clinical trials should reflect the populations that are meant to benefit from them
Other bodies are more concerned about the speed of change for such a complex issue. EPHA, a European NGO advocating for better health, for example, welcomes the EC's commitment to render the regulatory framework less burdensome by simplifying, centralising and harmonising certain aspects of the application procedure, but says the new rules and ambitious timelines must not work to undermine the health of individuals.
EPHA also wants the approach to be a patient-centred one, meaning that at all stages the best outcome for the safety of the trial subjects and future patients should be considered. It is vital, for example, that clinical trials reflect the populations that are meant to benefit from them – e.g. women, older people and ethnic minorities – and that access to clinical trial data and reports is as open and transparent as possible, which implies full public disclosure in a central database to protect public health interests. Moreover, patients' involvement in the process is seen as essential and requiring greater clarification.
The European Forum for Good Clinical Practice (EFGCP) has voiced concerns that the 'one size fits all' regulatory requirements mean that low-risk trials on well-understood drugs are regulated in the same way as trials of completely new drugs, where the risks are unknown. This has increased the difficulties in conducting low-risk clinical trials.
The EMA will publish its draft policy at the end of June 2013. Anyone will then have the opportunity to comment on the draft policy during the phase of public consultation, which will last until the end of September 2013. The final policy will be published at the end of November 2013. The Agency expects the policy on proactive publication of clinical-trial data to come into force on 1 January 2014.
A number of court cases are currently ongoing, it adds, that will bring the opportunity for legal clarification of the concept of commercially confidential information. The outcomes of these cases will be taken into account in the finalisation of the policy.
The greatest change in clinical trial recruiting over the past few decades has been in the chain of access to the patient. Where once it was the role of the local GP to identify patients as potential trial candidates, the development of the web has changed that pattern.
Greater use of the Internet by large populations has enabled patients to find out about diseases and potential cures. Recognising the web's potential as a recruitment tool, companies are now setting up new clinical trial search engines to make it easier for patients to find studies and to help researchers recruit suitable trial participants.
MyClinicalTrialLocator.com, for example, offers researchers the ability to contact patients about enrolling in particular clinical trials and will eventually incorporate a planned social network, mobile applications, and the ability for patients with rare diseases to find one another and a clinician or researcher of interest.
Using publicly available information from the clinicaltrials.gov site, supplemented by other information received from academic medical centres, the company says it aims to enable potential clinical trials candidates to target trials that are close to their homes or preferred medical institution. Meanwhile researchers who face increasing competition in enrolling trial participants will be able to generate more meaningful data, the company says.
Its launch follows that of a similar new tool from the online patient community PatientsLikeMe, which last month unveiled its own clinical trial search tool, complete with global coverage, location services and information from clinicaltrials.gov.
More representative recruitment
Meanwhile in the US, the focus of the clinical trials debate is on recruiting the right participants. The Food and Drug Administration Safety Innovation Act (FDASIA) requires that the FDA reports to Congress by 9 July 2013 on the diversity of participants in clinical trials and the extent to which safety and effectiveness data based on such factors as sex, age, race and ethnicity are included in applications submitted to the FDA. For example, a 2011 report from the conference "Dialogues on Diversifying Clinical Trials", sponsored by the FDA's Office of Women's Health and the Society for Women's Health Research and supported by Office of Minority Health, suggests African Americans represent 12% of the US population but only 5% of clinical trial participants; Hispanics make up 16% of the population but only 1% of clinical trial participants; and men make up more than two-thirds of the participants in clinical tests of cardiovascular devices.
References
1. http://www.visiongain.com/Report/641/Pharma-Clinical-Trial-Services-World-Market-2011-2021, last accessed 20.5.13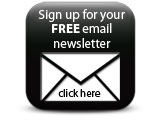 2. http://www.gbiresearch.com/Report.aspx?ID=Pathways-to-Efficient-Drug-Development-Advances-in-Modeling-and-Simulation-Outcomes-to-Fuel-Pipeline-Productivity