Clintec secures Queen's Award for Enterprise – International Trade
This is the second time the company has won the accolade, which recognises breadth and diversity of global capabilities
Clintec, a global service Contract Research Organisation (CRO), is honoured has been awarded the Queen's Award for Enterprise 2017 in the category of International Trade for the second time.
The Queen's Award, the highest accolade that can be granted to any business operating within the UK, recognises outstanding corporate achievement.
Clintec was selected from some of the top performing UK businesses for its differentiated geographical capability and growth in the mid-market of the contract research sector.
About Clintec
Clintec specialises in clinical research solutions and functional service provision across Phases I-IV in drug development with particular expertise in oncology and rare diseases.
The company provides flexible access to its global platform for clinical trial execution.
It partners with many of the world's global pharmaceutical companies, as well as smaller biotechnology companies, to fast-track their product development using flexible outsourcing solutions.
This equips clients with the ability to conduct the most complex of international clinical development programmes without the fixed-cost and oversight burden of utilising their own resources and technology.
Worldwide
Clintec's global reach throughout Western Europe, Central and Eastern Europe, Middle East and North Africa, Sub-Saharan Africa, Asia Pacific and North America, provides access to both developed and emerging markets and all the global clinical and ethical standards required for high-quality drug development.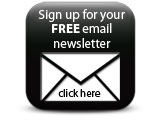 Clintec launched into the clinical research sector 20 years ago and now spans more than 50 countries.
Companies