Compact tabletop device for serialising small batch sizes of folded boxes
Mettler-Toledo has launched its Manual Serialisation Station (MSS), to address the needs of pharmaceutical manufacturers and packagers
The MSS combines all the components required for the serialisation and end-to-end tracking of small batch sizes in a compact and portable tabletop device.
As a standalone solution with minimum floor space requirements, the MSS can be positioned in the immediate vicinity of the production line without additional integration costs, and is easy to move if necessary.
Simple and Precise Operation
The MSS has a high-quality inkjet printer unit for applying serialisation codes, which can be freely moved or adjusted along the X and Y axes. This allows operators to adjust the station for different sizes of folding box easily, meaning changeovers can be carried out with minimum disruption.
The MSS supports box sizes up to dimensions of 265 x 205 x 380mm. Boxes can be placed on a lightweight, movable carbon fibre plate with adjustable side lays, so the code printer can be positioned quickly and precisely.
The printed codes are then verified using a handheld Bluetooth scanner or an optional Smart Camera with in-line grading of the print quality. The operator can set up and configure the MSS using the 10-inch touchscreen panel's intuitive menu navigation.
The panel can be rotated by 90 degrees and as such, provides additional flexibility so the workstation can be variably adjusted to the space available at the respective location. The recently launched PLM direct software enables the straightforward export of serial numbers and order data to ERP or cloud systems.
Background: serialisation with PLM Direct
PLM direct is the Mettler-Toledo software used to connect individual serialisation stations quickly and directly to MES, ERP or cloud solutions already in use by manufacturers or contract packagers.
In conjunction with the MSS serialisation station, the software ensures quality assurance processes are compliant with guidelines. PLM direct is tailored to the specific requirements of individual serialisation stations which are not part of complex production lines.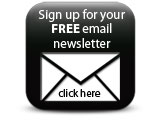 Manufacturers therefore do not require aggregation and there is no parallel production on various lines. PLM direct is preconfigured by Mettler-Toledo according to customer requirements and supplied with the necessary coding scenarios. The PLM direct software supports the known coding scenarios of the relevant markets, including GS1 and non-GS1.
Companies