Compact water purification for pharma use
Elga Process Water introduces compact high purity water treatment system
The compact IonPRO LX Mk 2 water treatment system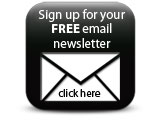 The IonPRO LX Mk 2 compact water treatment system from UK-based ELGA Process Water, a division of Veolia Water Solutions & Technologies, produces up to 1,000 litres an hour of high purity deionised water for use in the production of pharmaceuticals, medical devices, contact lenses, cosmetics and microelectronics components.

The treated water has conductivity of less than 0.2mS/cm, organics of less than 500ppb and bacteria count of less than 100cfu/ml, which meets the requirements for pharmaceutical purified water and ASTM Type E4 for microelectronics.

The IonPRO LX Mk 2 contains a fully integrated water treatment train of duplex softeners, carbon block or granular carbon cartridge pre filter, a tank and pump, low pressure reverse osmosis modules and 10 or 18 cell pair CEDI stacks.

The sanitisation sequence is fully automatic and by following the prompts on the touch panel display the cleaning in place procedure is easily carried out. Both procedures use the integral tank for chemical mixing and recirculation. The complete assembly is mounted on a wheeled base for ease of access during maintenance.

The five models in the IonPRO LX Mk 2 range cover flow rates from 500–1,000 litres an hour. All models are factory tested and provided with a full validation pack covering installation qualification (IQ) and operational qualification (OQ).


Companies