Consistency – the key to quality and compliance
Sharon Johnson, Senior VP, Quality, Product Development & Regulatory Affairs at Catalent, looks at how the newly created US FDA Office of Pharmaceutical Quality aims to prevent quality issues – and therefore drug shortages – arising by establishing a uniform global programme for drug quality
The recent creation by the US Food & Drug Administration (FDA) of a new Office of Pharmaceutical Quality (OPQ) highlights a growing focus on ensuring the medicines that reach patients are of the highest possible quality, without creating knock-on negative effects on product availability.
The new office, which was established in January, is designed to combine all drug quality work, other than enforcement-related issues, into a single 'super-office'. This will create a uniform programme for drug quality across all manufacturing sites, whether at home or overseas, regardless of whether the drugs are new medicines, generics or over-the-counter products.
While the FDA was keen to point out that the new structure was not created in response to a rise in quality concerns, it should – if it works as expected – help to stop quality issues arising in the first place. The aim is to discover and mitigate problems as early as possible, thus preventing many of the drug shortages that have been common in the US market recently. These shortages represent a growing concern: according to the University of Utah's drug information service, the number of pharma products where the available supply is insufficient has grown by three-quarters in the past five years, to more than 250.
The OPQ has been designed to integrate and streamline all review and inspection functions within The Center for Drug Evaluation and Research (CDER)
The OPQ has been designed to integrate and streamline all review and inspection functions within The Center for Drug Evaluation and Research (CDER), and will use the office's surveillance capabilities, in conjunction with better data management and the collation of information such as quality metrics, to identify products or facilities where there are potential quality risks. It will be working closely with the Office of Regulatory Affairs to prioritise inspections in those areas of particular concern. The hope is that the number of recalls and enforcement actions will be significantly reduced as a result.
The formation of the OPQ has been a decade in coming – the FDA published its final report on pharmaceutical quality for the 21st century, which laid out a vision to modernise pharma manufacturing regulation and improve product quality, way back in 2004. The FDA hopes a number of specific problems, in addition to drug shortages, will be solved via the oversight of the OPQ.
It cites a high rate of incidents arising from inherent defects in product and process design, as demonstrated by product recall and defect reporting data. These failures occur not only in routine production, but also during the implementation of new processes and scale-up work.
The regulatory requirement to lock in a manufacturing process early on, often before it is fully optimised, has led to a high number of post-approval supplements being submitted for review once that process has been optimised. This duplicated review is a very inefficient use of regulatory time and resources. And current regulatory practices typically treat all products the same, regardless of potential risks to patients presented by product failures. A risk-based system would enable these inspection and review resources to be directed to those areas where they are most necessary.
Communication with stakeholders
One way the OPQ is designed to address these issues is by communicating with stakeholders early on in the review cycle for all products, whether they are new drug entities or generics. The newly centralised functions for regulatory review, policy, research and science, project management and quality management systems will provide a uniform approach to quality across all FDA-regulated pharmaceutical and support facilities, leading to better and more consistent reviews, and resources focused where they are most needed.
Clearly, these changes don't just affect pharma companies – they will also have an impact throughout the supply chain. The increasing reliance on third-party contract developers and manufacturers means that many more people are involved in the creation of the final formulated drug product that is taken by patients. And, of course, these contract manufacturers will also have to take into account the activities of the OPQ if they are to make compliant products and give their own customers – the pharma companies – confidence that they will not have regulatory headaches.
Keeping up with the regulators
These changes at the FDA highlight the importance of keeping up to speed with precisely what each individual regulatory body requires. As constantly moving targets, this involves a good deal of care and expertise to ensure products and processes do not slip out of compliance because the rules have shifted without the quality management system being amended accordingly.
Any contract development and/or manufacturing organisation (CDMO/CMO) with multiple customers will be used to making products destined for different markets; Catalent Pharma Solutions, for example, ships products to more than 80 different countries from 30 facilities, and this requires compliance with many different regulatory systems. While all regulators are looking for high-quality medicines, their slightly different requirements in terms of paperwork and procedures creates a challenge, as does the need for multiple inspections and audits to reassure them that everything is being done properly.
Catalent's strategy to ensure the highest possible quality and the widest possible compliance was to develop a single, global quality management system designed to meet the standards of all the many regulators with whom it interacts. This gives the assurance that the company is doing everything that is required on the quality front and that appropriate processes are being followed to comply with all applicable regulations.
At times, this can cause tension with customers when defining detailed procedural controls and requirements. These customers have their own, carefully documented, standard operating procedures and, unsurprisingly, often expect Catalent to implement them within its facility for their specific production. For a CDMO/CMO facility that manufactures products for many different customers and many different markets, adopting multiple quality system elements from customers can actually dilute the overall quality controls within that facility.
Ensuring customers understand that standardised methods are based on their best interests can sometimes be challenging
Consistency is key, and if Catalent were to begin changing its gowning procedures, line clearance or documentation processes frequently to align with various customer provisions, the chances of confusion and mix-ups are considerably higher. Those types of errors would potentially become almost inevitable if each were subject to many variations in what was required, placing an impractical burden on operators to comply.
Ensuring customers understand that standardised methods are based on their best interests can sometimes be challenging. Catalent never suggests that a customer's procedures are not adequate and will not give compliant products – this is rarely the case – but instead emphasises that individual customisation of procedures for each different client increases complexity, which has the potential to greatly increase the risk of non-compliance; this is increasingly being recognised by clients.
Simplifying the complex
Simplifying the complex is an everyday challenge but Catalent believes it is making progress together with its customers. Its goal, as is that of all its customers, is to comply with all relevant regulations and standards. And it works. In the 12 months from April 2014, Catalent facilities hosted 52 regulatory inspections from a variety of different bodies around the world, including the FDA. More than half of them passed with zero observations, and there were no critical observations.
Maintaining compliance has to be an everyday focus, as is ensuring the product development process delivers a robust product that can be manufactured at scale through a disciplined and formal framework; whether it is a new product or an existing product – all needs to be reliably supplied.
In response to the increasing focus on quality by the regulators, Catalent has created a new Quality, Product Development and Regulatory Affairs organisation. Proving quality standards is an important part of the new drug product development process, whether that product is a small molecule or a biologic. As part of the company's new product introduction excellence programme, this new organisation will put an increased focus on partnering with customers. This programme is growing: it has increased by more than two-thirds in the past three years, from 59 new product launches around the world in 2012 to 175 last year.
The FDA's new OPQ is welcomed by Catalent and others in industry, with its promise to simplify compliance while increasing product quality standards
Catalent has 300 R&D scientists working in 20 development teams, with as many as 500 new products being developed at any one time. In the last two years, Catalent's company-wide quality system has resulted in a 100% success rate on new pre-approval inspections. The FDA's new OPQ is welcomed by Catalent and others in industry, with its promise to simplify compliance while increasing product quality standards. It also highlights the importance of keeping up with changes by all regulators in countries and regions where a company's drug products are sold.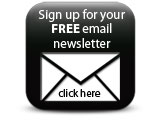 This is a major move by a large regulatory authority, and therefore will be on the radar for all pharma companies and their outsourcing partners who market in the US. Maintaining an agile Quality Management System to continually ensure global compliance is a much more complex issue, but one that is vital if patient safety and a continuous, reliable supply of drug products around the world is to be ensured.
Companies