Cornell dots research collaboration leads to a US$10m cancer centre
Drug Delivery | Finance | Research
Work in the MSKCC-Cornell Center will include development of intraoperative optical detection tools to improve the localisation, staging and treatment of cancer
A rendering of the molecular structure of a Cornell dot, which is smaller than 10nm (photo courtesy of Wiesner Lab)
Cornell University, in partnership with Memorial Sloan Kettering Cancer Center (MSKCC), is opening a new US$10m Center of Cancer Nanotechnology
Cornell University, in partnership with Memorial Sloan Kettering Cancer Center (MSKCC), is opening a new US$10m Center of Cancer Nanotechnology Excellence that brings together scientists, engineers, biologists and physicians to develop and translate new cancer care applications based on nanotechnology.
The MSKCC-Cornell Center for Translation of Cancer Nanomedicines is funded with an $8.2m grant from the National Cancer Institute's Alliance for Nanotechnology in Cancer and more than $1.9m from MSKCC. The centre, which will have one facility in Duffield Hall on the Ithaca campus and another at MSKCC in New York City, will focus on melanoma and malignant brain cancers.
The MSKCC-Cornell Center is based on the development and translation of Cornell dots (C dots), silica-organic hybrid nanoparticles smaller than 10nm in size that are designed to either adhere to and light up cancer cells or quickly leave the body. C dots are being tested in human clinical trials, opening the door to transformative research and the development of new clinically promising classes of nanoparticles and their applications in cancer diagnostics, surgery and targeted drug delivery.
Work in the MSKCC-Cornell Center will include development of intraoperative optical detection tools to improve cancer localisation, staging and treatment, as well as optimised therapeutic platforms that enhance delivery relative to existing technologies.
'We couldn't be more proud to have this centre supporting the partnership between Cornell and MSKCC,' said Lance Collins, the Joseph Silbert Dean of Engineering. 'This moment is the culmination of many years of innovative work by many exceptional researchers at both institutions. Without the foundational success of C dots, we probably wouldn't have have been successful with the grant.'
Uli Wiesner, C dot creator and the Spencer T. Olin Professor of Materials Science and Engineering, stresses collaboration as key to the success of the centre, which he will co-direct with Dr Michelle Bradbury, Director of Intraoperative Imaging at MSKCC and Associate Professor of radiology at Weill Cornell Medical College. 'You can't do this alone,' Wiesner said. 'The medical community doesn't have enough nanomaterial know-how, and we, the scientists and engineers, don't have enough experience in the medical area. But to keep a team together for more than 10 years to successfully translate an idea from conception to human clinical trials is not easy.'
The MSKCC-Cornell Center for Translation of Cancer Nanomedicines will focus on four main areas: foundational science; multiplexed optical diagnostic applications in the surgical setting; particle radiotherapeutics; and the assessment of particles in brain tumours for cancer therapy.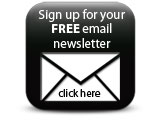 Although the MSKCC-Cornell Center will focus solely on preclinical research, it is partnering with two companies, one of which will focus on clinical applications. The yet-to-be-named start-up will seek funding to help translate the centre's research into more human clinical trials.