Darren Beckinsale joins The RSA Group
The RSA Group, a Life Sciences executive search firm, has announced that Darren Beckinsale has joined the firm as a consultant. Beckinsale will form part of the firm's fast-growing Interims Practice.
Beckinsale has more than 17 years' experience in search, working almost exclusively in clinical healthcare and tech. He has extensive business development experience and a strong track record in delivering growth by securing and retaining a loyal group of satisfied clients.
Dafydd Wright, Managing Partner and head of The RSA Group's Interims Practice, said: "I am delighted to welcome Darren to the RSA Interims team, an investment that reflects our ongoing commitment to providing our global clients with a best-in-class Interims offering. Darren brings a wealth of recruitment experience across the full spectrum of healthcare and I look forward to us working together."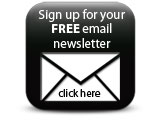 Darren Beckinsale added: "I'm very pleased to have joined The RSA Group's Interims practice. I look forward to working closely with Dafydd and the Interims team in this exciting growth market, connecting high calibre talent to our global clients to deliver strategic interim solutions."
Companies