David Khougazian joins Sanofi Pasteur MSD as President
He will succeed Dr Jean Paul Kress, who has led the company since 2011
David Khougazian
MSD, known as Merck in the US and Canada and Sanofi Pasteur, the vaccines division of Sanofi, the two partner companies in Sanofi Pasteur MSD, have appointed David Khougazian as President of Sanofi Pasteur MSD.
Khougazian will join Sanofi Pasteur MSD on 1 July, and from 1 September will succeed Dr Jean-Paul Kress, who has led the company since July 2011. Kress will leave Sanofi Pasteur MSD to join the Sanofi group.
Olivier Charmeil, President and CEO of Sanofi Pasteur, said: 'Sanofi Pasteur MSD is a major player in the European vaccine market. Under Jean-Paul's tenure, the company launched Hexyon and Zostavax and prepared the arrival of two major new products which will fuel our joint-venture's growth. David's appointment marks a new phase in our development in Western Europe, a challenging and strategic region for our vaccines activity. His knowledge of European markets and external stakeholders will be strong assets to grow Sanofi Pasteur MSD's positions in Europe.'
Prior to his new appointment, Khougazian served as Sanofi CEO Chief of Staff. In this position since 2011. As part of his role, he was responsible for various global strategic and organisational projects, supported the post-acquisition integration of Genzyme, led the global health policy effort and managed interactions with multiple external stakeholders.
Former roles include various business operations' positions in sales and marketing and as General Manager.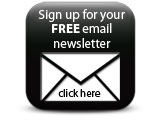 Khougazian joined Rhône-Poulenc in 1997 where he held several positions in Finance and Corporate Development and participated in the creation of Aventis, a combination with Hoechst. He also served as Vice President Mergers & Acquisitions for Aventis. He began his career in 1992 at CCF, the fourth largest French bank.
Companies