Deerfield finances pioneer in 3D printing for pharmaceuticals
Drug Delivery | Finance | Equipment | Research
Proceeds from the financing will allow Aprecia to launch SPRITAM, the first 3D printed medicine approved by the US Food and Drug Administration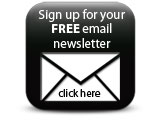 Deerfield Management Company has invested US$30m to lead a $35m financing in Aprecia Pharmaceuticals.
Proceeds from this financing will allow Aprecia to launch SPRITAM, the first 3D printed medicine approved by the US Food and Drug Administration, as well as accelerate the development of additional 3D printed drug formulations using Aprecia's novel 3DP technology platform.
Aprecia is a speciality pharmaceutical company using its proprietary 3D printing technology platform to develop and manufacture pharmaceuticals. The company's ZipDose formulation platform enables the production of rapidly dissolving dosage forms that may exceed the formulation limits of existing fast-melt technologies. SPRITAM is an oral fast-melt form of levetiracetam for epilepsy.
'Based on extensive market research conducted by the Deerfield Institute, we believe there is a substantial population of epilepsy patients, particularly children, who are not well served by existing formulations and will benefit from SPRITAM and the other epilepsy drugs in Aprecia's pipeline,' said Jonathan Leff, Partner at Deerfield.
'We are very pleased to join with the Aprecia team to advance the commercialisation of important new therapies based on the company's unique 3D printing technology,' he added.
'We are excited to have Deerfield as our partner in the launch of SPRITAM. Deerfield has demonstrated tremendous knowledge of the field as well as creativity and flexibility in structuring the financing. With its desire to advance healthcare and address unmet patient needs, we believe Deerfield is an ideal partner for Aprecia,' said Don Wetherhold, CEO of Aprecia.