Developing outsourcing collaborations: considerations and challenges
Contract Manufacturing | Equipment | Research
In response to the industry's competitive nature, outsourcing in the pharmaceutical sector has become an integral part of both research and manufacturing processes
Externalised activities help to circumvent existing bottlenecks in business processes and, at the same time, accelerate innovation and business efficiency. According to the Pharma & Biotech 2017 — Review of Outsourced Manufacturing, the total outsourced market was estimated to be worth $71.5 billion in 2015 and is predicted to grow to $105 billion by 2021. In this study, 83% of activities were attributed to small molecule manufacturing; however, this number is likely to change as the demand for biologics supply increases.
In another survey, more than 70% of respondents indicated that there was an increasing demand for contract services, with primary motivations being the outsourcing of key competencies, owing to the fact many pharma companies lack in-house capabilities or because they are now working virtually. Overall, the contract manufacturing sector has above GDP growth expectations at 6.6%, mainly driven by
emerging markets and an ageing global population increasing the consumption of medicine
the entrance of smaller (sometimes virtualised) pharma companies that have limited manufacturing capacity
a rise in patent expiry, with more generics competition driving a higher need for cost efficiency
the increasing complexity of both small and macromolecule drugs, such as antibody-drug conjugates, which require access to specialised skills and novel technologies to produce.
Indeed, the anticipated growth rate of biologic (and biosimilar) drugs is predicted to far exceed that of the more established small molecule markets, with an increase in market share from 16.6% in 2015 to 22.2% in 2021. In contrast to the traditional supply chains of generic and novel small molecule drugs, the development of biological drugs requires more time and expertise because of the need to manipulate a living organism (such as microbial or mammalian cells) to produce either the protein or antibody as the active pharmaceutical ingredient (API).
Entering the biologics market requires significant amounts of capital investment, as companies need to pay to acquire skills and technical knowledge, as well as infrastructure. Companies need to consider the additional element of time required to develop both the credibility and reputation of successfully completed projects to encourage new business. The technology base for biologics is also different to that of small molecules because there is significant customer reluctance to switch suppliers of cell lines once a product is in clinical trials.
From necessity to collaboration
The decision to outsource ultimately depends on a number of factors, such as industry trends, the cost of acquiring new, in-house technology and the availability of internal capacity. Initially, outsourcing was born out of necessity, but it has now created an efficient and effective collaboration model in the life science industry, wherein traditional supply chains have been revolutionised and increased competition is driving innovation.
The lifecycle of the API or finished drug product also influences the timing of when to outsource. In a post-discovery environment, multiple activities need to be jointly explored. For example, as synthetic routes are validated in scale-up to provide material for clinical studies, concurrent investigations need to occur in formulation development, stability and degradation studies, and analytical method development. The co-ordination of these activities is important, and consideration needs to be given to the geographic locations where each activity is conducted.
Many larger CMOs are providing more services to customers by offering a "one-stop-shop" of advanced services that cover every aspect from intermediate manufacture to a finalised drug product. The advantage of this multi-service offering is that customers can benefit from the efficiency and convenience of dealing with a single vendor — which is particularly useful for smaller organisations who don't have the procurement skills to manage the relationships and logistics of moving materials between multiple suppliers. Another key advantage of dealing with a single vendor can be time savings in manufacturing. With the profitability of a patented drug exceeding $1 million/day, reducing the time to market can yield significant financial rewards. A single vendor approach enables drug manufacturers to meet aggressive development times while realising greater efficiencies in their own supply chains.
Providing comprehensive services gives CMOs the opportunity to upsell to their customer base, helping to grow revenue streams. However, it is important to ensure that the smaller organisations who engage with large CMOs are not overlooked in favour of larger, and potentially more profitable, customers.
A turbulent market
The CMO industry itself has been subject to significant merger and acquisition activity in recent years, with more than $12 billion spent in 2015 alone. These mergers are often driven by the need to gain market share to meet the needs of clients who require global partners and can offer economies of scale; but, mergers are also used to gain access to advanced technologies to provide complementary services as part of an integrated service platform.
The CMO industry can also take advantage of divested facilities and groups as large pharma organisations restructure. Through acquisition, CMO companies can bolster their service offering, allowing them to work in new growth areas — such as biologics — to provide specialist services (sterile fill for solutions or specialist formulations and coatings for controlled release products, for example). The overarching benefit of growth is the ability to increase operational capacity, allowing the CMO to reduce lead times. In contrast to small CMOs with a weaker balance sheet, larger CMOs with more stable cash flows can be perceived by customers as being more reliable in the long-term.
When selecting a CMO partner, geography plays an important role. Although low labour costs in Asia are attractive, consideration needs to be given to competence and the availability of equipment and infrastructure to complete the project. Moreover, other macroeconomic factors, such as regional business culture, stability of the foreign currency, political stability and export controls, are equally important.
The pressures of cost and time-to-delivery on new product development have been key primary concerns. However, the focus of cost reduction (initially associated with the growth of outsourcing) has been replaced by the need to drive the quality of products and services. Along with quality, the industry focus from 2012 to 2015 has shifted, with partner reliability, productivity and regulatory compliance now ranked above affordability in terms of importance, according to Nice Insight. Although examples are not publicly disclosed, you can imagine the consequences when an API does not meet purity specifications or is delayed in production.
To mitigate such risks, it is important to have a good working relationship with a CMO partner, with clear communication in terms of the specification and the pharma company's internal performance measurement criteria. Ensuring the CMO provides continual business analysis, metrics and external auditor reports can help to develop confidence and trust.
KPIs that are of key interest typically involve quality aspects such as deviations in batch manufacturing records, regulatory GxP approval and having a robust QMS process. However, it is also interesting to note metrics relating to on-time delivery, staff turnover, number of customer complaints, responsiveness, the ability to troubleshoot issues and having an internal culture of training and improvement.
Looking ahead
It is expected that the pharmaceutical industry will come under increasing pressure in the future, as the rising cost of healthcare will highlight the need for greater efficiencies. Working with an externalised partner is a viable solution to reduce internal overheads whilst maintaining the necessary quality and regulatory compliance required for an API or final drug product. Cost and quality are obvious concerns; however, there are many additional factors that need to be considered in the assessment and selection of a contract partner.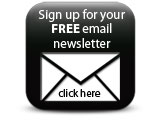 Although larger companies may be able to offer a quicker turnaround, they may not have the highly specialised services that a smaller CMO could provide. Overall, the accessibility and ease of working with a CMO partner is key to inspiring confidence with the customer that an outsourcing partner is fully capable of supporting the development investigations and production for years to come.
Companies