ERT introduces solution to measure Lung Clearance Index
Solution provides greater data granularity to measure disease progression in respiratory trials where standard spirometry is insufficient
eResearch Technology (ERT), a global data and technology company that minimises uncertainty and risk in clinical trials, has introduced an advanced respiratory clinical trial solution.
The solution centrally captures, measures and analyses Lung Clearance Index (LCI) data in near real-time to assess lung performance with more precision than traditional spirometry measures.
Lung Clearance Index
LCI, a measure of lung physiology derived from multiple breath washout tests, is a valuable endpoint because of its sensitivity to small airways' dysfunction.
The test enables researchers to detect disease progression more accurately than via spirometry endpoints such as FEV1 in early stage cystic fibrosis, early COPD, mild asthma and other indications.
By integrating the EasyOne Pro LAB device from ndd into ERT's EXPERT technology platform, ERT's Centralised LCI Services improve data quality and protocol compliance while reducing patient and investigative site burden.
Benefits
Clinical trial sponsors benefit from ERT's well-recognised project management, data management, and training programs, as well as real-time site quality alerts and critical oversight that optimise LCI data collection and analysis.
Achim Schulke, Executive Vice President of Respiratory Solutions, said: "In the early stages of lung disease, spirometry values often do not show abnormalities as the larger airways are not yet affected."
"This is where LCI is useful. We're expanding our proven solution set to give sponsors better options for evaluating this endpoint with greater confidence."
---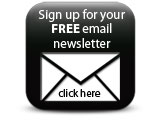 Demonstrations of ERT's Centralised LCI Services, as well as enhancements to its AM3G+ home spirometer/eDiary and SpiroSphere (ERT's patent-pending, next generation spirometer) will be available in booth 1443 at the American Thoracic Society's International Conference, beginning May 22 in Washington, DC (USA).
Companies