Editor in Chief of Wired to deliver keynote at FutureLink Munich
David Rowan
David Rowan, founding Editor in Chief of Wired magazine will deliver the opening keynote at FutureLink, taking place 5–7 June, in Munich.
As the digitalisation of the pharmaceutical industry converges with impending serialisation deadlines, including the EU Falsified Medicines Directive (FMD), David Rowan will address more than 300 commercial and operational executives from across the pharmaceutical supply chain and healthcare industry on the future of digital health.
His keynote presentation will focus on the latest digital advancements disrupting healthcare and explain how a digital mindset is critical to embrace new technology innovations.
"FutureLink is the only event that covers all things digital across the life sciences supply chain, embracing today's current compliance regulations and tomorrow's untapped value from serialization and a digital supply network," said Shabbir Dahod, President and CEO of TraceLink.
"This year in Munich, we are excited to host David, one of the world's leading speakers in the sector of technological advancements and we look forward to learning from his vast knowledge and understanding of global digital trends."
David Rowan is the founder and Editor in Chief of Wired Magazine UK, a technology and innovation magazine that stays ahead of global transformational trends. For more than a decade, Rowan's work at Wired has kept him at the forefront of innovation and change, making him an expert authority and highly in-demand speaker on the future trends impacting technology, culture, business and more.
"Technology is digitally transforming industries at a faster pace than ever before. Companies are using technology to disrupt the way we live and change the way we perform our daily functions," said David Rowan.
"At FutureLink, I look forward to joining pharmaceutical and healthcare business leaders, to discuss how this transformation will affect global healthcare during such a pivotal time. The advance of artificial intelligence, machine learning, and digital networks that are connecting and informing the world, coupled with the foundational element of serialization in the pharmaceutical supply chain, are shaping a massive digital disruption in the life sciences industry that will ultimately advance patient safety and quality of care."
In addition to Rowan's keynote, there will be more than 20 presentations from industry thought-leading speakers at FutureLink Munich.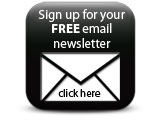 The conference will deliver content through two separate tracks – one focused on Global Serialisation and Compliance, designed to help companies with their EU FMD planning and implementation, and a second covering Digital Drug Supply, Networks and Value, focused on the future of digital drug supply with information sharing networks.
Companies