EirGen Pharma expands R&D and contract manufacturing services
Contract Manufacturing | Research
New R&D facility in Ireland increases EirGen's high potency and containment product manufacturing
As part of an ongoing expansion, EirGen Pharma has invested heavily in both R&D and commercial supply. Acquired by OPKO Health in 2015, EirGen presently has 15 molecules commercialised across 52 countries, a deep pipeline of own and OPKO products; the US remains its single biggest market.
The investment is part of EirGen's strategy to establish itself as a best-in-class manufacturer of high potency and containment products. Furthermore, EirGen said it is also interested in engaging new and existing industry partners for branded and generic product development and commercial supply.
EirGen said US$40 million has been invested to create a new R&D facility in Waterford, Ireland, which expands its campus. The site offers aseptic fill-finish in a state-of-the-art modular and flexible cleanroom environment with nested filling of vials, syringes and cartridges with high potency capabilities for both liquid and lyophilised products.
The centre also enhances EirGen's capability in the development of high potency oral solid dose products. There is a new R&D Oral Solid Dose facility, including novel platforms for softgel capsule fill, hard cap liquid fill formulations and novel controlled release pellet technologies.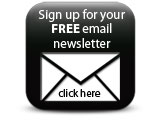 Projects are supported by a regulatory and clinical affairs team with expertise in international health regulatory authorities and are led by a dedicated Project Management Office.
Companies