Elligo welcomes Wyche Green to board of directors
Wyche T. Green III
Elligo Health Research, which offers the only platform that brings clinical research direct to clinical health care, has appointed former founder, executive chairman and CEO of Greenway Health, Wyche T. Green III, as a director.
Green has been a force behind the health care information technology (IT) movement since he cofounded Greenway Medical Technologies (now Greenway Health) in 1998.
Bridging the gap between clinical research and physician practices is the focus of Elligo's approach. Green, who has dedicated nearly two decades to integrating and streamlining clinical, financial, administrative and patient-facing health care information systems, will provide Elligo with invaluable insight.
While at Greenway, he invested in bringing clinical trials to thousands of providers and patients with a single mission: to improve health.
"We are honored and excited that Tee Green has accepted our invitation to join the board of directors," said Dr John Potthoff, CEO of Elligo.
"This is a great leap for Elligo. We look forward to working with Tee as we refine our information systems and seek out new ways to make life-changing research accessible to all."
Better information technology can improve both health care delivery and health care businesses. Patients, payers and providers may all benefit from the greater convenience, reliability and efficiency that integrated and automated systems afford. Health care electronification is also an attractive business.
"I have dedicated my career to improving population health by building a smarter, more sustainable health care system with advanced, integrated, information services," said Green.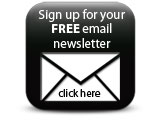 In addition to his work in health care IT and health care reform, Green has served on several additional boards ranging from the Auburn University Research Advisory Board to West Georgia Habitat for Humanity.
Companies