Elligo's growth supported by new executive leadership
Elligo Health Research, an integrated research organisation, has appointed Dan Pucci, as VP of strategic partnerships and Michael A. Ibara, as VP of data sciences, to its executive leadership team.
Pucci will lead Elligo's strategic partnerships and new practice development group. Through this group, and in partnership with Elligo's network management group, Pucci will develop key business relationships that grow and nurture Elligo's network of Research Ready sites. In this role, he will directly support Elligo's effort to bring together health care data with community physicians and their patients.
Pucci has a decade of experience building commercial and research partnerships with life sciences and health care insights organisations. Prior to Elligo, he helped develop and grow the point-of-care content, and payer and life sciences business units at Allscripts Healthcare Solutions.
Ibara, who has a record of innovation in the pharmaceutical industry and more than two decades of experience bringing together health care data and digital technologies in regulatory environments, most recently served as head of digital health care for the Clinical Data Interchange Standards Consortium (CDISC).
In his new role, Ibara will support the data sciences team as they apply analytical and algorithmic techniques to clinical data, improving patient matching, trend identification and reporting of insights to patients, investigators and sponsors. Ibara will also lead data-driven research projects for Elligo's clients and provide subject matter expertise across all aspects of pharmacovigilance.
"Elligo has seen a lot of growth in the last several months," said Dr John Potthoff, CEO at Elligo.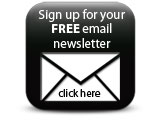 "Both Dan's and Michael's experience and respective strengths will keep our team at the forefront of the effort to bring clinical research and clinical care together to improve research study participation and trial quality across the board."
Companies