Emergex receives Innovate UK Grant to progress flu vaccine
The biotechnology company, which is aiming to find a new approach to vaccine development, has received a grant to progress its development programme
Emergex Vaccines, based in Abingdon UK, has announced that Innovate UK, the UK's innovation agency, has awarded the company a grant of £979,318 to progress its universal flu vaccine programme through preclinical development. The biotechnology company is pioneering a new approach to vaccine development in the field of infectious diseases.
The grant will be used to complete pre-clinical toxicology and validation studies and the manufacturing of the vaccine in accordance with current good manufacturing practice (cGMP).
This will result in clinical batches of the vaccine, which are ready for Phase I clinical testing in the first half of 2020.
This funding will cover 70% of the cost of developing Emergex's flu vaccine programme for a period of 2 years.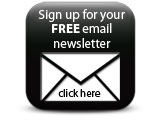 Emergex's vaccine combines several proprietary technologies to create an immune response based on reverse engineering. This involves the identification of highly conserved internal peptide fragments from the flu virus, synthesis of these peptide fragments to create a library of 100% synthetic peptide fragments and screening these against blood from flu survivors to see which of the fragments elicit the strongest T-cell immune response.
Companies