Enhance your diagnostic product range through new OEM supplier
Ingredients | Equipment | Research
Astra Biotech to build on the success of its diagnostics capability by helping other companies to widen their market opportunities
Astra Biotech provides comprehensive support to suppliers when establishing new products
As part of its expansion programme, Astra Biotech, of Berlin in Germany, is seeking OEM partnerships for the development of innovative diagnostics for a wide range of diseases.
Developing OEM relationships will enable Astra Biotech to build on the success of its rapidly growing diagnostics capability by helping other companies to widen their market opportunities.
Astra Biotech manufactures high quality reagents, allergens, antibodies, recombinant proteins and assays for the determination of hormones including fertility, allergies, genetic-related diseases and tumour markers, and is also able to supply component materials for existing products. The company is known for producing superior products by incorporating only certified high purity reagents and by rigorous quality control procedures in its manufacturing facilities, thus enabling clear tracking of all component materials.
Astra Biotech is able to supply complete ranges of IVD compliant assays down to individual components so that partner organisations may fill gaps in their present portfolio without the expense of further research and development costs. This means that any partner would be able to increase turnover with minimal investment.
'Our strategy is to become the partner of choice for diagnostics manufacturers and to be a leading supplier of components for new diagnostic procedures,' said Alexandra Ghica-Cantacuzino, head of international sales & marketing at Astra Biotech. 'Our research and development and our production departments have considerable experience in regulatory compliance and are able to provide comprehensive support to suppliers when establishing new products, thereby reducing the time to market without the associated costs.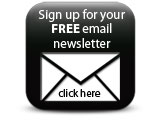 'Astra Biotech's goal is to assist all those involved in patient care to improve overall healthcare standards around the world.'
Companies