Euprotec to work with Cantab Anti-infectives to identify and develop new antibiotics
Contract Manufacturing | Research
Will provide microbiology expertise and resources
UK contract research organisation Euprotec is to work with Cantab Anti-infectives on the development of new antibiotics to treat multidrug resistant Gram negative bacterial infections.
Manchester, UK-based Euprotec will assist in accelerating Cantab's drug development programme following its £2.3m funding award from the Technology Strategy Board's Biomedical Catalyst. The goal of the programme is to develop improved therapeutics based on the polymyxin core. Polymyxins are currently viewed as a last resort when treating severe infections due to multidrug resistant Gram negative bacteria. But they have advanced little since they were developed more than 50 years ago and this funding provides an opportunity to generate a drug with an improved therapeutic index and lower propensity for development of resistance.
Euprotec will provide Welwyn Garden City-based Cantab with its microbiology expertise and resources to facilitate the rapid identification and optimisation of a new drug candidate. It will combine its specialist biology platform with its collection of bacteria to optimise the potency and efficacy of new compounds. The approach will allow profiling of PKPD parameters to permit translation of preclinical data to clinical trials, the company says.
Lloyd Payne, Chief Executive of Euprotec, said: 'Multidrug resistant Gram negative bacterial infections pose an enormous threat, and we look forward to working with Cantab to realise the exciting potential of their antibiotic platform.'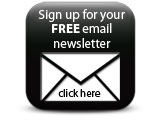 Mike Dawson, Chief Executive of Cantab, added: 'The specialist knowledge and technical skills that Euprotec provides will supplement our in-house research team perfectly and we are looking forward to working with them as we progress our discovery and development programme.'
Companies