European Commission amends Marketing Authorisation for RUCONEST to include self-administration
Pharming Group N.V. has announced that, following the positive opinion of the Committee for Medicinal Products for Human Use (CHMP), the European Commission has adopted the Commission Implementing Decision to amend the marketing authorisation for RUCONEST® to include self administration using the RUCONEST® Administration Kit.
This decision allows for self-administration of RUCONEST® for acute hereditary angioedema (HAE) attacks by adolescents and adults with a new custom-designed RUCONEST® Administration Kit in the comfort and privacy of their own homes or at any other place they choose, without the necessity of a healthcare professional (HCP) being present.
The Administration Kit will become available for use in the various EU markets, following approval of the Educational Materials by the local authorities, expected over the coming one to three months.
HAE is a rare disease caused by a deficiency of the C1 esterase inhibitor protein and is characterised by spontaneous and recurrent episodes of swelling (edema attacks) of the skin in different parts of the body, as well as in the airways and internal organs.
Edema of the throat, nose or tongue is particularly dangerous and potentially life-threatening and can lead to obstruction of the airway passages.
With approval of this administration kit, it will now be as convenient to use RUCONEST® in the EU as it already is in the US
Prof. Bruno Giannetti, MD, PhD, Pharming's COO, commented: "This EU label change is yet another testament to RUCONEST®'s well-established and favorable safety profile. Over 28,000 post-approval vials of RUCONEST® to treat HAE attacks have now been prescribed, making it a convenient, safe and effective way to stop these attacks. With approval of this administration kit, it will now be as convenient to use RUCONEST® in the EU as it already is in the US."
Self-administration (at home or without a HCP present) was granted immediately upon approval in the US as a result of more safety data being available at the time of the Biologics License Application (BLA) and subsequent approval in July 2014.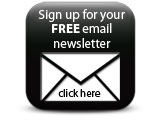 Detailed recommendations for the use of this product will be described in the updated summary of product characteristics (SmPC), which will be published in the revised European public assessment report (EPAR) in all official European Union languages on the EMA website.
Companies