European Commission fines Johnson & Johnson and Novartis
For delaying the release of a generic painkiller
The European Commission has fined Johnson & Johnson (J&J) and Novartis a combined €16m (about US$21.95m) for delaying the market entry of a cheaper generic version of the pain-killer fentanyl.
The European Union's Competition Commissioner Joaquín Almunia, said the two companies 'shockingly deprived patients in the Netherlands, including people suffering from cancer, from access to a cheaper version of this medicine'.
US-based J&J must pay €10.8m, while Swiss company Novartis has been fined €5.49m for breaking EU anti-trust rules.
The Commission said that J&J's market protection in the Netherlands on its fentanyl depot patch expired in 2005, and Novartis' subsidiary, Sandoz, was set to launch its generic version.
However, Sandoz and J&J's subsidiary, Janssen-Cilag, signed a 'co-promotion agreement,' which the Commission said 'provided strong incentives for Sandoz not to enter the market'. These included monthly payments exceeding Sandoz's expected profits from selling its product for as long as there was no generic competitor.
The Commission further noted that Janssen-Cilag overlooked other potential partners for this agreement, focusing solely on 'its close competitor' Sandoz, while Sandoz participated in limited or no actual co-promotion activities.
The agreement ended in 2006, when a third party was about to launch a generic patch, delaying the introduction of a cheaper medicine for 17 months and inflating fentanyl prices in the Netherlands in the meantime, said the Commission.
A spokesman for Novartis said: 'Sandoz and Novartis reject the Commission's allegation that the 2005 co-promotion agreement was intended to deprive patients in the Netherlands of cheaper medicines.'
Meanwhile, Stefan Gijssels, a spokesperson for Janssen-Cilag, likewise said: 'This deal was may be more pro-competitive than anti-competitive', since it allowed Sandoz to use J&J's improved patch where the fentanyl is in the patch itself, rather than in a depot or pouch on the patch.
'This is something that took place eight years ago in only one country. It is an isolated incident,' he added.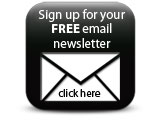 As for an appeal, Gijssels said J&J was going to 'review the document carefully with our legal team before we make any decision'.
Companies