Exostar to deliver keynote at Internet of Things conference
Dipto Chakravarty to discuss secure collaboration in healthcare and life sciences industries in the era of smart things
Exostar, provider of cloud-based solutions to help companies in aerospace and defense, life sciences and healthcare to collaborate securely with partners, has announced its CTO, Dipto Chakravarty, will deliver the keynote address at the second annual IoT Slam Live Internet of Things Conference.
The event, organised by the IoT Community, will take place 21–22 June in Raleigh, North Carolina.
Chakravarty, recently named by the IoT Community to chair its newly-formed Security, Privacy and Trust in IoT Center of Excellence, will focus on the implications the explosion of smart things will have on organisations' ability to collaborate across the healthcare ecosystem.
Industries such as healthcare and life sciences face an increasingly daunting challenge to collaborate efficiently and effectively, while simultaneously complying with regulatory mandates and protecting sensitive information and intellectual property.
Merck's Director of Enterprise Architecture, Andrew Porter, will join Chakravarty to share his perspective.
"IoT offers tremendous possibilities, but also introduces vulnerabilities within business networks and patient ecosystems. As organizations continue their digital transformation journeys, the ability to collaborate securely amongst people, systems, and things becomes more important and complex," Chakravarty said.
"Success starts with a robust, scalable, elastic identity management solution. Andy and I will discuss how Merck and other leading global life sciences companies and their vast arrays of partner networks are working to achieve this mission-critical objective."
Chakravarty also will participate in a panel session at the event on the intersection of healthcare, artificial intelligence and IoT for curative outcomes.
IoT Slam Live delivers exclusive, cutting-edge IoT content catered for CxOs, executives and business line management, as well as technology-orientated executives. Coverage extends to technologies including cloud, big data, prescriptive analytics, blockchain and artificial intelligence.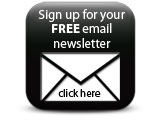 The IoT Community is the world's largest and longest-standing CxO community of senior business leaders and IoT practitioners. It focuses on the adoption and application of IoT in commercial environments.
Companies