FDA approves MycoTOOL mycoplasma PCR test
Test reduces time for detection from one month to one day
The US Food and Drug Administration (FDA) has approved Roche's PCR based mycoplasma detection test for release testing of a Roche biological product.
Roche says the MycoTOOL is the first commercially available mycoplasma PCR test accepted by the FDA for release testing of a biopharmaceutical product that can replace conventional mycoplasma detection assays based on culture methods.
Mycoplasmas are frequent causes of contamination in biopharmaceutical production, cell therapy, tissue engineering and vaccine manufacturing. Traditional detection methods, required by pharmacopoeias and regulatory authorities worldwide, use growth on culture media and in vitro assays to detect contamination. Requiring as much as 28 days to complete, Roche says these methods are time-consuming and difficult to interpret.
Fast methods, like our MycoTOOL test, will greatly enhance efficiency, quality and safety
'Mycoplasma contamination represents a significant issue during biological drug production,' said Ruedi Stoffel, head of Custom Biotech at Roche. 'Fast methods, like our new MycoTOOL test, will greatly enhance the efficiency, quality and safety in the manufacturing process of pharmaceutical and biological products.'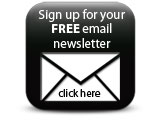 The MycoTOOL PCR Mycoplasma Detection Kit provides all critical reagents for performing an easy to use sample preparation and PCR. It offers a high sensitivity (<1 CFU/ml for most isolates) and is compatible with a spectrum of sample types as cellular matrices (human cells, primary and continuous), canine cells, nonhuman primate cells, many different rodent cell types and cell-free matrices (culture supernatants of CHO or human stem cells, egg derived samples). It also detects a broad range of Mollicute species.
Companies