FDA unveils biosimilar guidance
Will seek public comment on three draft guidance documents
The US FDA's long-awaited draft guidelines for pharmaceutical firms interested in making biosimilar drugs have been published. Three separate draft guidance documents map out the scientific considerations, quality analytical factors and other regulatory issues for bringing biosimilar drugs to market.
The European regulator EMA has already approved some biosimilars.
'When it comes to getting new biosimilar products on the market, the FDA has taken an innovative approach to supporting their development at every step of the process,' said Janet Woodcock, director of the FDA's Center for Drug Evaluation and Research.
'These draft documents are designed to help industry develop biosimilar versions of currently approved biological products, which can enhance competition and may lead to better patient access and lower cost to consumers.'
The Patient Protection and Affordable Care Act, which became law on 23 March 2010, created an abbreviated approval pathway for biological products that are demonstrated to be highly similar (biosimilar) to or interchangeable with an FDA-licensed biological product.
'The draft guidances should help biosimilar developers understand precisely how to move forward in such a way that they can understand the agency's expectations, how to develop these products, how they need to interact with us,' said Rachel Sherman, director of the Office of Medical Policy in the FDA's Center for Drug Evaluation and Research.
Dr Sherman said decisions on whether biosimilar applicants will be expected to carry out clinical trials would be made on a product by product basis, noting that 'it's not one size fits all'. She said it would be 'an abbreviated pathway that will depend on existing data' on the branded product.
'Instead of starting from scratch, these companies will be starting in the middle of the process,' Dr Sherman said.
The following three guidance documents provide the FDA's current thinking on key scientific and regulatory factors involved in submitting applications for biosimilar products to the agency. The FDA is seeking public comment on these draft documents:
Scientific Considerations in Demonstrating Biosimilarity to a Reference Product:
The draft guidance is intended to assist companies in demonstrating that a proposed therapeutic protein product is biosimilar to a reference product for the purpose of submitting an application, called a "351(k)" application, to the FDA. This draft guidance describes a risk-based 'totality-of-the-evidence' approach that the FDA intends to use to evaluate the data and information submitted in support of a determination of biosimilarity of the proposed product to the reference product. As outlined in the draft guidance, the FDA recommends a stepwise approach in the development of biosimilar products.
Quality Considerations in Demonstrating Biosimilarity to a Reference Protein Product:
The draft guidance provides an overview of analytical factors to consider when assessing biosimilarity between a proposed therapeutic protein product and a reference product for the purpose of submitting a 351(k) application. This includes the importance of extensive analytical, physico-chemical and biological characterization in demonstrating that the proposed biosimilar product is highly similar to the reference product notwithstanding minor differences in clinically inactive components.
Biosimilars: Questions and Answers Regarding Implementation of the Biologics Price Competition and Innovation Act of 2009: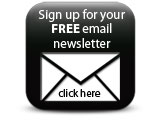 The draft guidance provides answers to common questions from people interested in developing biosimilar products. The Q&A format addresses questions that may arise in the early stages of product development, such as how to request meetings with the FDA, addressing differences in formulation from the reference product, how to request exclusivity, and other topics.
Companies