Fierce competition to be the next host country of EMA
The switch of location will be a great advantage to the industry of the eventual host country and problematic for current UK-based staff
Canary Wharf, London, the current location of the EMA building
The European Medicines Agency (EMA) has been preparing to eventually move location since the UK voted to leave the European Union (EU) in a referendum.
The EMA is a decentralised agency responsible for the scientific evaluation, supervision and safety monitoring of medicines developed by pharmaceutical companies for use in the EU.
The EMA coordinates with around 1,600 companies. It employs about 900 people and is one of the biggest EU institutions, with an annual budget of more than €300m ($325m).
The switch in host country will be a boon for whichever nation gains the EMA and equally, a blow to the UK, as the hundreds of EMA staff currently living in the UK would have to drastically change living, work or travel arrangements.
Currently located in London, the Agency has received a number of bids from remaining EU countries, hoping to be providers of the next host city.
Most recently, Spain has joined the list of nations pitching their country's qualities; the Mediterranean port city Barcelona has offered its multicoloured, aluminium-and-glass Agbar skyscraper as the headquarters. The city was runner-up when London was chosen as EMA headquarters in 1992.
The Portuguese government recently said it would propose the capital, Lisbon, which is already home of the EU drug agency.
In France, eight cities were in the running but the country has now selected Lille, the capital of the Hauts-de-France region in northern France, near the border with Belgium.
Selection
A number of criteria are considered in the selection process:
Accessibility. This includes not just centrality but connectivity of transport, including international transportation.
Availability of premises. This means spacious, well-equipped and competitively priced.
Expatriate and family-friendly. This includes schools and once again the ability for staff to travel, internationally if necessary, with relative ease.
A vibrant business and social environment. The area would need a large number of jobs and active companies in the region. A highly ranked healthcare hub would be an advantage, plus a decent number of research centres, training hubs and R&D teams.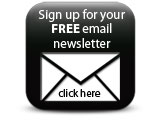 Ireland, Italy, Sweden, Austria, Hungary, Denmark, Germany, Finland, The Netherlands and Malta have also all, officially or unofficially, expressed an interest in hosting the EMA.
Companies