Flexibility through standardisation
The global pharmaceutical industry is going through a significant transformation, shifting from blockbuster drugs to personalised medicines based on biotechnology and genomics
There is a strong consensus in the industry that a complete revision of the traditional manufacturing infrastructure and environment is needed to produce these innovative therapies. The production of the injectable drugs of the future must become efficient, flexible, less complex and more agile to adapt to rapidly changing market requirements and patient needs.
Ready-to-use (RTU) filling concepts offer a solution that enables more flexibility, enhanced patient safety and a lower total cost of ownership (TCO). The holistic SCHOTT iQ platform takes RTU to the next level by standardising a versatile portfolio of RTU syringes, vials and cartridges within a single tub format to run on the majority of filling lines.
This means that there's a reduced requirement to change machine parts when switching from one container type to another as they all come in the same tub and nest configuration.
Consequently, pharma manufacturers can fill various drug/container configurations on the same filling line — gaining flexibility and reducing time to market.
SCHOTT iQ boosts the advantages of RTU filling concepts by relying on the proven ISO 11040-7 nest-and-tub format of prefilled syringes (PFS) and also complies with the latest ISO-21882:2019 standard for RTU vials and ISO 21881:2019 for RTU cartridges. This standardisation will benefit the global pharma industry, be it emerging biotech or Big Pharma and support the entire process from development to large-scale commercial manufacturing.
Ready-to-use vials, namely adaptiQ, comprise part of the SCHOTT iQ platform. So far, these are offered in the well-established clip nest configuration. Here, the vials are secured in the nest by small clips at the neck of each individual vial.
Clip nest
The nest is placed in an ISO standard tub, allowing for safe transportation and avoiding glass-to-glass contact. This configuration is best suited for row-by-row filling where de- or renesting is not necessarily required. The clip nest is particularly suitable for lyophilisation processes as the vials are only supported by their neck while the bottom is entirely accessible, allowing for nested freeze drying.
A further configuration, the adaptiQ cup nest, has recently been announced. The vials are placed in individual cups within the nest to allow for easy de- and renesting, if required. As the cup walls separate the vials from each other, glass-to-glass contact is entirely eliminated, which protects the vials from unwanted scratches.
Although the cup nest allows for row-by-row filling, it is also suitable for nested closing options such as press fit caps. Just like the clip nest, the cup nest is placed in an ISO standard tub.
In addition to the nested configurations, the adaptiQ tray offers a sterile product solution with a higher packaging density for a wide range of fill-and-finish requirements — from manual filling as well as small batch sizes to high speed filling processes. Vials packaged in a tray can be easily introduced into existing aseptic filling suites, providing little to no barrier to retrofitting an existing line to fill ready-to-use containers.
Owing to this requirement, the adaptiQ tray complies with the latest ISO-21882:2019 for RTU vials. The vials are placed in the tray base, in which each individual vial is held in place and secured by a tray insert that also prevents glass-to-glass contact.
All adaptiQ configurations are sterilised using ethylene oxide sterilisation (EtO), securely packaged under Tyvek and packed in header bags. Depending on the filling line and the fill-and-finish process, customers can choose from a broad portfolio of ISO range vials (in clip nest, cup nest or tray formats).
Cup nest
Each packaging option contains the highest quality type I glass FIOLAX vials. All our vials come in ISO standard sizes: 2R to 30R for the clip nest, whereas the cup nest and tray also accommodate 50R vials.
Until now, the portfolio consisted of FIOLAX clear vials. To meet market requirements, adaptiQ can also be provided with FIOLAX amber vials. Additionally, registered drugs, which have been previously filled in vials with innovative features — such as Type I Plus, SCHOTT TopLyo and EVERIC pure vials — can now also be combined with adaptiQ, providing even more flexibility for pharma manufacturers.
Furthermore, the adaptiQ offering is available with a number of pretested closure systems. Together with partners such as West, Dätwyler and Aptar, complete packaging systems are available in stock and ready to order in small quantities.
The packaging systems include SCHOTT adaptiQ vials and well-established closure systems provided by the component manufacturer, all packaged in a transport-validated shipping box. These systems are especially suitable for laboratory purposes and small batch filling.
Of course, all portfolio expansions within the adaptiQ product range are developed with the overall iQ platform in mind. Designed to maximise flexibility during fill-and-finish processes, it's compatible with more than 50 machine platforms from vendors such as Bausch+Ströbel, Bosch, Colanar, Dara, groninger, Optima, Vanrx Pharmasystems Inc. and many more.
Its compatibility with components from leading elastomer suppliers simplifies the entire filling process, offering pretested and flexible container/elastomer systems. This further reduces testing efforts, improves quality and accelerates time to market.
The platform also reduces complexity by enabling pharma companies to reduce their TCO. A case study has shown that SCHOTT iQ decreases the need for format parts, which enables companies to reduce their investments by up to 40%, cleanroom space by up to 60% and running costs by up to 40%.
Additionally, when considering that drugs now need to be manufactured in ever-smaller batches in shorter periods — all while adhering to higher quality standards — the SCHOTT iQ standardised tub format increases filling flexibility and greatly reduces complexity. Consequently, pharma companies can accelerate time to market through an easy ramp-up from R&D to commercial manufacturing and accommodate new drug development.
adaptiQ tray
With the highest quality type I glass and the nested configurations, the SCHOTT iQ platform eliminates glass-to-glass contact during the whole process of filling, transportation and storage. This reduces the risk of scratches or any other cosmetic defects. Moreover, a holistic approach was implemented to minimise the particle load in all of SCHOTT's RTU containers.
Therefore, the platform also provides a solution to various industry issues, such as glass breakage and particle reduction. All these measures ensure the pristine quality of the containers and enhances patient safety.
The platform was developed with industry wide partnerships, which support the implementation of a global standard. For example, a collaboration with ARaymond has led to a pretested container closure system consisting of nested adaptiQ vials and RayDyLyo caps to replace traditional aluminium crimping.
This combination can, for example, run on a new filling line from Vanrx, if both components are nested. This allows for nested freeze-drying without glass-to-glass contact and the possibility of container closure … while also solving the particle issues associated with conventional aluminium crimps. Other machine concepts, such as the FlexPro by groninger, enable the adaptiQ vials to be closed in a nest, whereas the ARaymond caps are provided in bags.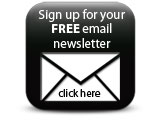 Different pharmaceutical manufacturers have different needs; the versatile adaptiQ portfolio offers flexibility through standardisation and caters to user needs from research labs and emerging biotech companies to large pharmaceutical manufacturers, supporting a variety of processes all the way from development to large-scale commercial production.
Featured Companies