Foxx Life Sciences expands to new worldwide headquarters
The laboratory equipment supplier's new 75,000 sqft New Hampshire, US, facility will allow it to triple cleanroom space and sterile manufacturing capabilities
Photo from company website
Foxx Life Sciences, the laboratory equipment supplier, is expanding into its fourth new building in 10 years to triple production. The new building is located next to the Manchester-Boston Regional Airport, just 46 miles (74 km) north of Boston and is almost 75,000 sqft, nearly double the New Hampshire-based company's current building in Salem, NH.
Some operations will move from its Salem facility, which will maintain its production cleanroom, said UnionLeader.
The company is investing $1 million in renovating the facility and constructing three new cleanrooms for sterile manufacturing. It also has lines of credit from the Small Business Administration to grow the company's inventory, said the newspaper.
The old McKesson building at 12 North Wentworth Ave. is being fitted up with front office space, and about 5,000 sqft of warehouse space will be converted into the three new cleanrooms for manufacturing products over the next six to nine months.
The facility will provide a prime second location, allowing space for expanded inventory and greater distribution capabilities as a result of increased cleanroom space and sterile manufacturing capabilities
This expansion will allow the company to provide customers with more effective and efficient service, shipments and laboratory product innovations.
Photo as seen on company blog
The state-of-the-art distribution centre boasts 30 ft extra high ceilings, new pallet racking, a bar code inventory control system, and 13 bays for efficient delivery, shipping, and inventory management. Neighbouring the airport is also a bonus, as it saves extra time for expediting orders.
"With the new distribution centre, we fully expect time of delivery to be reduced and product breadth to increase," the company said in its blog.
"We are excited to have Foxx Life Sciences as a new tenant in our Londonderry building. Our property's location, size and potential for expansion fits well with Foxx's continued growth and success.", said Ben Dulac, North River company.
A growing business
"Based on our rapid growth rate, Foxx was forced to add additional space for our five main businesses: bioprocess single-use system (SUS) cleanrooms, biopharma filtration, fluid management, lab safety, and lab glassware inventory," said Thomas Taylor, President & CEO of Foxx.
"Most importantly, the new facility offered the opportunity to triple our cleanroom space and sterile manufacturing capabilities," Taylor added.
Director of Bioprocess Sales Alice Molteni said to Union Leader that the diversity of products — single-use pharmaceutical lab equipment, biopharma filtration, fluid management products, lab safety equipment and laboratory glassware — ensures Foxx has a diversity of customers, including big and small manufacturers, research and development firms, and universities.
Taylor said he's received a lot of support from the state and SBA, and he said the goal is not to sell the company but to keep growing.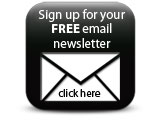 "We've been offered a lot of money for the company, but we're kind of old-school stubborn," Taylor said.
Companies