GEA makes key appointments
Stefan Klebert
Stefan Klebert has been appointed Chairman of the Executive Board of the GEA Group Aktiengesellschaft, a body that he joined on 15 November 2018.
Klebert's predecessor, Jürg Oleas, has left the company after spending more than 14 years as head of the group.
Before joining GEA, Stefan Klebert served for eight years as CEO of the Board of Management at the international industry group Schuler AG.
Klebert has also held management positions at various listed companies. He served as Managing Director of the elevator business at Schindler and as a member of the Industrial Services Board at ThyssenKrupp.
Marcus A. Ketter
Klebert's appointment to the GEA Executive Board runs through 31 December 2021.
In addition, the Supervisory Board of GEA Group Aktiengesellschaft has appointed Marcus A. Ketter to the company's Executive Board with effect from 20 May, 2019.
Ketter is set to succeed the long-standing Chief Financial Officer, Dr Helmut Schmale, who will leave the company as of 17 May 2019. This ties in with the changing of the guard heralded by a new CEO taking the helm of the company.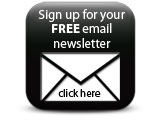 Prior to joining GEA, Ketter served as CFO at Klöckner & Co SE, the steel and metal distributor.
Featured Companies