GWK presents mobile water-cooling series
Gesellschaft Wärme Kältetechnik has launched its mobile water-cooled teco cw series
The cw units are connected to the machine cooling system like a temperature control unit.
As a result, there will be no warm exhaust air in the production area. The cw units can produce cold water with a temperature of 0°C without adding an anti-freeze agent to the water.
Cold water is often required for single units where a central refrigeration system and the associated extensive pipe system would not be worthwhile. In these cases, users tend to rely on refrigeration units which are mobile, air-cooled and compact.
The disadvantage of this method is the additional heat generated in the production area by the exhaust air of the refrigeration units. With the cw series, GWK offers an alternative option.
Teco cw units made by GWK can be connected directly to the cooling system of the machines.
The mobile units are equipped with the control system and components of the teco c series made by GWK, meaning users can fix the machines with standardised spare parts.
All the units are equipped with a leak stop function and mould draining function. Users can connect the units to the production machine via serial interfaces.
The pump output is specifically adapted to the requirements of plastics-processing applications with flow rates of 60 l/min max. and pump pressure values of 3.5 or 5.8 bar max. The refrigeration capacity up to 4 kW or 10 kW is optimised for the production machinery.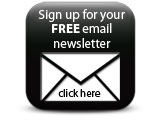 The teco cw units have a refrigeration circuit with very small fill quantities so they are exempt from any regular statutory leak tests. The water-cooled version does not have a fan and, reducing noise.