Genentech scientist wins Kavli Prize in Neuroscience
Awarded for outstanding achievement in understanding the brain and nervous system
Richard Scheller, executive vice president, research and early development (gRED) at Genentech, a subsidiary of Swiss pharmaceutical firm Roche Group, has won the 2010 Kavli Prize in Neuroscience, which is awarded for outstanding achievement in advancing our knowledge and understanding of the brain and nervous system.

Award winner Richard Scheller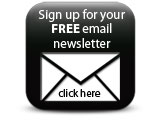 The Kavli Prizes, presented every two years in Oslo, Norway in cooperation with the Norwegian Academy of Science and Letters, recognise scientists for their seminal advances in astrophysics, nanoscience and neuroscience.

Scheller shares this year's neuroscience prize, along with its cash award of US$1m, with James Rothman, professor and chairman of cell biology at Yale University, and Thomas Sudhof, professor of molecular and cellular physiology at Stanford University.

Scheller is donating his proceeds to the Wildlife Conservation Network, a San Francisco Bay Area-based organisation dedicated to protecting endangered species and preserving their natural habitats.

Scheller is responsible for overseeing Genentech's research, drug discovery, business development and early development activities. Prior to joining Genentech in 2001, he was professor of molecular and cellular physiology and biological science at Stanford University and an investigator with the Howard Hughes Medical Institute.


Companies