Gerresheimer DropAid makes eye droppers easy to use
The device is suitable for senior patients and children and has a circular aperture that fits onto the top of the bottle
DropAid helps dropper bottle users to open the bottle and, when placed on the bottle neck, it makes it easy and simple to position the dropper correctly above the eye
Gerresheimer's packaging experts have developed an application aid called DropAid to eliminate the problem of using eye drops safely and requiring assistance to apply them.
DropAid helps dropper bottle users to open the bottle and, when placed on the bottle neck, it makes it easy and simple to position the dropper correctly above the eye.
The German plastic and glass packaging specialist says DropAid is easy to use and therefore suitable for senior patients and children. It has a circular aperture that fits perfectly onto the top of the eye drop bottle and enables it to be opened with very little effort or pressure. If DropAid is placed vertically on the bottle neck with the crescent part clipped onto the open bottle, it can be rested firmly on the side of the eye so that the correct number of drops can be given.
'We put ourselves in the shoes of the person who has to use the eye drops and considered how we could make it easier to use,' said Niels Düring, Global Senior Vice President Plastic Packaging at Gerresheimer.
'That's how we came up with this small but extremely useful DropAid that we'd like to recommend to all our customers who manufacture eye drops. It will also help them to ensure better compliance in the medications.'
Gerresheimer's products for ophthalmic and nasal applications include LDPE, HDPE, PP and other materials for bottles and droppers and CLC bottles.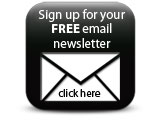 For ophthalmic use Gerresheimer also produces lens cases, bottles for nasal sprays with nebuliser or pump systems. Further materials, sizes and designs are also available, and the range includes child-safe and senior-friendly closures.
Featured Companies