Green Cross Biotherapeutics begins construction in Montreal
The CA$315m biopharmaceutical facility will employ 200 professionals
Green Cross Biotherapeutics has begun construction of its biopharmaceutical facility in Montreal Technoparc's Saint-Laurent Campus. The CA$315m project represents one of the largest green field investment projects in Canada's biopharmaceutical industry, delivering the country's first intravenous immunoglobulin (IVIG) and albumin manufacturing plant.
'The construction of this manufacturing facility is a cornerstone of our global expansion strategy. From Montreal, we will be serving the Canadian market and exporting to countries including the US and China,' said Green Cross Chairman Il-Sup Huh. 'For Canadian patients and their healthcare providers, this means securing access to a local and stable source of therapeutic plasma-derived products.'
The company is planning to recruit 200 highly qualified scientists, engineers, microbiologists, chemical engineers and other professionals to produce and distribute plasma protein products. One million litres of plasma will be processed in the new facility every year. Once fully operational, Green Cross expects to generate an annual revenue of more than $300m from its own products, including all distributed and imported goods.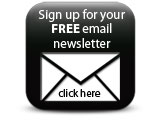 Investissement Quebec is providing a subsidy of $25m for the project. The Korean National Pension Service, the world's fourth largest private equity fund, is also participating in its equity with $70m.
Companies