High potency drugs – from molecule to market
PCI Pharma Services has invested in state-of-the-art containment equipment and created a 'Potent Passport' philosophy to identify the specific handling requirements for any Highly Potent Active Pharmaceutical Ingredients (HPAPI) project
The pharmaceutical landscape continues to evolve, with much R&D focusing on more specialised medicines.
As the biological activity and specificity of the API increases, dosage strengths decrease – resulting in increased potency of the APIs in terms of occupational handling for drug product manufacture.
At PCI, we are seeing continued investment in R&D with a visible shift towards speciality/potent medicines, with oncology being a particularly intense area of focus for the global pharmaceutical market.
Latest data suggests approximately 25 per cent of New Chemical Entities (NCEs) in development are deemed potent.
With this evolving landscape, pharmaceutical product developers and manufacturers have had to rethink their approach, as greater potency medicines generate increasingly complex regulatory requirements.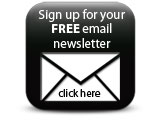 This is just a taster, access the white paper here
Featured Companies