Horizon Pharma to leverage Medidata Clinical Cloud and eTMF
Medidata will increase efficiency for Horizon Pharma by managing its clinical research on a unified cloud platform
Medidata, provider of cloud-based solutions and data analytics for clinical research, announced Horizon Pharma has selected the Medidata Clinical Cloud platform to meet its electronic trial master file (eTMF) and Study Conduct requirements; as well as a full suite of solutions for its end-to-end clinical research needs.
The Medidata Clinical Cloud makes it possible for the company to take advantage of a number of services for clinical research, all from one platform.
This includes Medidata eTMF, a scalable regulated content management solution that will enable the company to centralise and streamline the management and archival of Trial Master File content, while also enhancing the value of its investment in the Medidata clinical trial management system (CTMS).
To streamline its clinical research, Horizon will leverage Medidata Rave, the world's leading solution for capturing, managing and reporting patient data; and Medidata Balance, which unifies randomisation, trial supply management and EDC into one system.
Horizon will also standardise the timely collection and management of adverse events with Medidata Rave Safety Gateway and accurately calculate and disburse on-time site payments with the Medidata Payments Cloud, all from the Medidata platform.
Amy Grahn, Senior VP of Clinical Development and Operations at Horizon Pharma, said: "Our primary goal has been to address our business needs, while streamlining multiple technologies for a more efficient, manageable and cost effective clinical trial process."
Additionally, as part of its collaboration with Medidata, Horizon will leverage Medidata Coder to streamline and centralise medical coding; and Medidata TSDV and Medidata CSA, to enable prioritisation of resources around key areas of risk, such as patient safety, data quality and integrity.
"We are in a unique position to provide the full clinical trial picture to our customers, all due to our rich and unified Medidata cloud platform," said Mike Capone, COO at Medidata.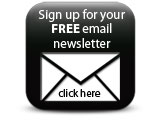 "Medidata is removing complexity and inefficiencies in clinical trial research, enabling customers to meet regulatory requirements, more effectively manage data and focus their full attention on making patient breakthroughs."
Companies