IMA continuous tablet coating at Interpack
The company begins Continuous Manufacturing focus with the the tablet coating process
IMA Active, designer and manufacturer of automatic machines for the processing and packaging of pharmaceuticals, cosmetics and food industries, will present its new continuous tablet coating equipment at Interpack 2017.
Continuous Manufacturing is one of the main drivers of innovation in the pharmaceutical production sector, especially for solid drugs.
IMA has taken steps towards Continuous Manufacturing through IMA Active Research and Development team and the company's collaboration with Continuus Pharmaceuticals.
Continuus is a spin-off of Boston MIT that operates in the development and implementation of continuous processes using new technologies.
The aim at Continuus is to produce a final dosing form with optimal therapeutic properties, forging the product from the early production phases and including API synthesis beginning with its precursors.
The innovation offered by Continuus lies in combining two previously separate worlds: primary pharmaceutical production (raw materials) and secondary pharmaceutical production, using new process technologies.
This approach is a long-term process and will require the development of a modular technological platform for application to any product.
Croma IMA Active is working on the continuous process by rethinking currently known technologies.
The company has chosen to start with the tablet coating process because it comes between two continuous processes already managed by IMA machines: tablet pressing and packaging.
Croma, the new continuous tablet coating equipment, is sized to work downstream of a medium-speed tablet press. It is the first step towards continuous production.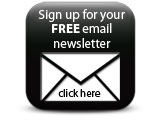 The equipment will be presented at Interpack 2017 at the IMA stand in Hall 17.
Companies