IRBM continues global growth with two new appointments
New Chief Scientific Officer, Carlo Toniatti
IRBM, a global contract research organisation, has recruited two new members of staff as part of its global growth strategy. Carlo Toniatti, MD, PhD, has been appointed as the Chief Scientific Officer, bringing more than two decades of drug development and discovery experience to the role where he will oversee scientific strategy, and Heidi Kingdon-Jones has been recruited as the Global VP of Sales and Marketing, to drive IRBM's continued global expansion.
As Chief Scientific Officer, Carlo Toniatti, will strategise the expansion of IRBM, creating international partnerships with pharmaceutical, biotechnology and not-for-profit research institutes to offer world-class on-site integrated services and expertise for both small molecule and biologic therapies Having previously worked in both big pharma (Merck and Co.), and academic environments (MD Anderson Cancer Center, Houston), he brings experience in terms of drug development and discovery. He has successfully led drug discovery programs and large multi-disciplinary teams from target identification to clinical development. This includes the development of drugs like the PARP-inhibitor Zejula, which is now approved for the clinical treatment of ovarian cancer.
New Global VP of Sales and Marketing, Heidi Kingdon-Jones
Heidi Kingdon-Jones has more than 20 years' experience in the Life Sciences industry to the new role of Global VP of Sales and Marketing. Her role at IRBM will involve leading a team to promote IRBM's services and facilities worldwide. She will be creating a formal business development and marketing strategy emphasising IRBM's large pharma expertise and ability to offer integrated programs that are carried out under one roof. She has worked in senior management in both business development and marketing across a range of companies, having most recently been Senior Director of Scientific Alliances at Charles River.
"Successful development of novel drugs requires faultless integration of drug development expertise, deep biological knowledge and top-notch technological capabilities. All these components are present at IRBM: our team of industry-seasoned scientists is committed to working with our partners to accelerate the delivery of innovative and efficacious therapies to patients," said Carlo Toniatti.
"This is a pivotal time for IRBM's development as a global drug discovery and development company, and I am excited to be working with Carlo to continue this growth. I'm looking forward to bringing our 'large pharma' integrated facilities and expertise coupled with a personal, medium-sized company approach to the life sciences market," said Heidi Kingdon-Jones.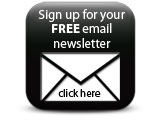 Meet IRBM at the BIO International Convention in Boston, MA between 4-7 June. Heidi Kingdon-Jones, together with IRBM's Managing Director, Matteo Liguori, and Business Development Manager, Pier Giorgio Pacifici who will also be in attendance.
Companies