ITT Bornemann's SLH-4G twin-screw pump receives aseptic certificate
First twin-screw pump certified for operation in aseptic applications
The SLH-4G twin-screw pump has received the EHEDG EL Aseptic certificate
ITT Bornemann's SLH-4G twin-screw pump has received its European Hygienic Engineering and Design Group (EHEDG) EL Aseptic certificate, becoming the first positive displacement pump to be aseptic certified. This verification highlights the hygienic design of the SLH-4G model and approves the pump for operation in aseptic applications.
The company's SLH-4G twin-screw pumps operate within a wide range of speeds (up to 3,600rpm), allowing the products to handle varying viscosities and clean-in-place processes. Due to its hygienic design, the SLH-4G series is 3-A Sanitary Standards-registered and has been installed in many food and beverage and pharmaceutical applications.
Candidates for the EHEDG EL Aseptic certification must pass three main tests related to aseptic applications, covering cleanability, sterilisability and bacteria tightness, authorising the pump for aseptic use.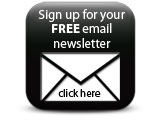 'Our ongoing development of the SLH twin-screw pump series is driven by the evolving needs of the key markets we have served for many years,' said Aris Chicles, President of ITT's Industrial Process business. 'The EHEDG EL Aseptic certification further qualifies our position in the food and pharmaceutical industries and expands our reach into new areas of operation.'
Companies