Immuno-oncology CRO secures Macrophage Pharma agreement
Aquila BioMedical, an innovative preclinical contract research organisation (CRO) now part of Concept Life Sciences group, has secured an extended agreement with UK-based biotech firm Macrophage Pharma to support its preclinical immuno-oncology programmes
Aquila BioMedical and Macrophage Pharma partner on immuno-oncology programme
Macrophage Pharma's Esterase Sensitive Motif (ESM) technology enables delivery of novel, small molecule drug candidates to tumour associated macrophages in a selective manner to reverse immunosuppression established in the tumour microenvironment and could progress to provide a next-generation immunotherapy with broad utility in oncology.
Macrophage Pharma's immuno-oncology programme with Aquila will incorporate a combination of in vitro, in vivo and ex vivo analyses.
This will generate data to enable Macrophage Pharma to identify the best preclinical candidate for investigational new drug (IND) selection to enter Phase 1 clinical trials.
Commenting on the partnership, Clare Doris, Chief Operating Officer (COO) at Aquila BioMedical, said: "We are delighted to announce our partnership with Macrophage Pharma. Our specialist immuno-oncology and multiplex histology capabilities are designed to enable our clients to make decisions earlier in the drug development process and potentially inform on clinical indications.
"Previous work with Macrophage Pharma has established innovative and tailored biology solutions, producing high value mechanistic data that will help progress its promising molecules to the clinic."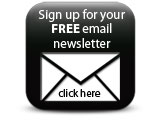 Macrophage Pharma will be presenting a poster ("MPL-5821, an ESM-p38 MAPK inhibitor, modulates macrophage plasticity leading to enhanced IL-12p70 and IFNγ, reduced IL-10 and the reversal of macrophage induced T-Cell suppression") from its immuno-oncology programme, which highlights the work undertaken with Aquila BioMedical at the Society for Immunotherapy of Cancer (SITC) 2017 Annual Meeting 8–12 November 2017, National Harbor, Maryland, US. Aquila BioMedical will also be exhibiting at this event at stand 634.