Improve UHPLC and LCMS analysis with a mobile phase ghost-trap filter
Shimadzu offers a comprehensive selection of high-end and standard stainless- steel solvent filters, including the new GLC Suction Filter 2
The analytical methods requiring high levels of sensitivity are more prone to challenges of background noise. Shimadzu offers a comprehensive selection of high-end and standard stainless- steel solvent filters. The high-quality filters are suitable for many different LC instruments and applications and will optimise your HPLC/UHPLC results by removing any trace of particles from the solvent.
Recently, Shimadzu introduced the HPLC suction filter, designed to remove contaminants from a mobile phase, thereby providing superb performance and a significant increase in instrument efficiency.
The GLC Suction Filter 2 offers a number of benefits for the users of UHPLC and LCMS systems:
Removal of mobile phase contaminants at the most upstream of HPLC system
Providing extra clean baseline to improve signal-to-noise ratio, therefore, increasing sensitivity
No effect on system volume
Easy installation and replacement by the user with no changes to the method
Improving background noise caused by mobile phase contaminants
The following example demonstrates the effect of using the GLC Suction Filter for LCMS analysis. The removal of mobile phase contaminants significantly reduced the background noise in comparison to standard mobile phase sinkers.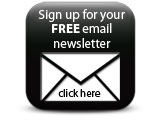 For more details visit www.shimadzu.co.uk/SolventFilter
Featured Companies