InMed appoints Paul Brennan as President and CEO
He succeeds Craig Schneider who remains on the board of directors
InMed Pharmaceuticals, a Canadian biopharmaceutical company specialising in the research and development of novel, cannabinoid-based therapies combined with innovative drug delivery systems, says Paul Brennan has joined the firm as President and CEO. Brennan succeeds Craig Schneider who will remain on the board of directors.
Brennan was previously Senior Vice-President of Business Development at Arbutus Biopharma (formerly Tekmira Pharmaceuticals). Prior to this he held a number of senior management and consulting positions at biotech companies based in the US and Canada. He was CEO of Altair Therapeutics, an emerging biopharmaceutical company based in San Diego, which focused on developing inhaled oligonucleotides for respiratory diseases.
Before Altair, Brennan was Senior Vice President, Business Development at Aspreva Pharmaceuticals and was involved in the sale of Aspreva to Vifor Pharma for US$915m. He was also employed at AnorMED where he held a number of roles including Acting President during which time he was involved in the sale of AnorMED to Genzyme for $580m.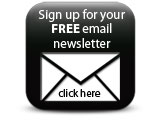 Brennan has also held senior positions in business development and regulatory affairs at AstraZeneca, where he worked in Sweden, the UK and Canada.
Companies