Injectable delivery of biologics: the new paradigm
The pharmaceutical industry continues to show strong interest in the injectable delivery of drugs, despite the trend to commercialise more non-invasive dosage-forms
Outsourcing vaccines, biologics and biosimilars remains an area of high activity within the industry. In fact, there are indications that the market for injectables has expanded to account for seven of the top ten marketed pharmaceuticals, as opposed to just one in the top ten a decade ago.1
The market lifespan for biologically derived drugs is longer than it is for small molecule drugs. Gaining regulatory approval for biosimilars is very complex, and the commercial impact of biosimilars on the original product is less than what is seen on blockbusters by small molecule generic competition.
Consequently, market prices for biosimilars remain high when compared with those of small molecule generics; but, both types of drug represent good business opportunities for contract manufacturing organisations (CMOs) and contract development and manufacturing organisations (CDMOs) that provide aseptic fill/finish solutions.
Advancements in delivery devices and new formulation technologies are also improving patient compliance, especially when such advancements are driven by the need to reduce dosing errors, lower dose frequency or minimise side-effects. For patients, these benefits are helping to make injected drugs more tolerable and have contributed toward them maintaining market share.
The popularity of specific drug delivery systems and, therefore, fill/finish technologies varies from market to market. Ampoules are not widely used in the United States; but, in Europe, their usage amounts to millions of units per year. Vial filling (liquid and lyophilisation) represents the largest portion of the market, in both the development and commercial stages of biologics.
Pharmaceutical and biotechnology companies have been securing production flows by qualifying more of their suppliers' manufacturing sites. In addition, the trend for prefilled syringes is also on the increase owing to the availability of new technologies that enable self-injection, which has also reduced the number of preparative steps required to make injectable dosage forms ready to administer.
Finding the right fill/finish partner
The selection of a fill/finish CDMO partner is, of course, highly influenced by time and capacity factors. The often lengthy and expensive process of securing drug substance manufacturing is heavily influenced by the complexity of selecting and setting up suitable and scalable fill/finish operations. This often results in pharmaceutical or biotech clients having somewhat unrealistic expectations of the cost and time required to find and commission an optimal fill/finish solution. More experienced innovators have seen the need to obtain external support earlier in the drug development process, and their strategic relationships are being established based on future needs for later-stage supply. The much larger proportion of orphan drug development taking place, and the need to be flexible and respond to changing market demands or forecasts, means that the most successful CDMOs are those that can demonstrate their experience by adapting to their clients' needs.
A flexible approach to contract manufacturing, and the ability to employ a range of production systems and technologies is also necessary because of the shift from the blockbuster drug model to a focus on small batch sizes and personalised medicines. For example, a restricted access barrier system (RABS) provides a viable alternative to isolators for reducing human intervention in a controlled environment. This is a more suitable system to use with multiple product filling lines, whereas single-use equipment (as opposed to traditional multi-use stainless steel tanks) has also had a beneficial effect on reducing the time needed to complete projects.
Outsourcing strategies
Unless very well funded, biotech firms will always outsource their fill/finish needs. Even though many biotech drug products are outlicensed to large pharmaceutical companies, having an experienced partner within the supply chain can have a positive impact on the value of the outlicensing deal. In fact, scale-up for some parts of the drug substance production process may be so complex that choosing the right fill/finish partner for Phase III trials and commercial supply, may be a considerable asset that adds value to the whole drug product programme.
Large pharmaceutical companies have different outsourcing strategies. At times, corporate strategy, rather than the specific needs of an individual programme, may be the most influential factor in establishing a firm's requirements. Such companies tend to outsource fill/finish for established products that may be nearing the end of their marketed life, or that have lower strategic importance, but keep more strategically important product manufacturing in-house. However, there are cases when pharmaceutical companies need to outsource parts of the manufacturing process, such as when they lack specific expertise or when they need to establish a more secure supply chain network through a second partnership. There is also the added consideration that capital investments may not be the best approach because of the risk that internal capacity may be under-utilised, which is less likely to occur within a typical CDMO's business model.
New technologies: new business opportunities
A number of new fill/finish technologies have shown advantages compared with the traditional filling of glass vials. Blow-fill-seal (BFS) technology avoids the use of glass itself and reduces the risk of particulate contamination as the container is formed, filled and sealed very quickly within a highly controllable space. Catalent has demonstrated that its BFS technology, ADVASEPT, is suitable for certain biologic drugs by undertaking compatibility assessments of a model monoclonal antibody formulation in a BFS plastic vial. The results were good compared with using a glass vial.
The company is investing heavily in new technologies while expanding its partnerships and facilities in the fill/finish area by obtaining extra capacity and a wider geographical spread, ultimately driving the technology development for this transformation. The company has also introduced advanced technologies for the delivery of small-molecule and biologic drugs via respiratory, ophthalmic and injectable routes through both BFS unit dose technology and prefilled syringes.
Improving patient compliance is becoming increasingly important in evaluating the success of new drug development. Injectable treatments that are easy to use and suitable for self-administration by patients are continuing to transform the fill/finish market. Auto-injectors and pens, portable devices to deliver high-viscosity formulations and new devices for intramuscular and intravenous dosing are also having an impact. CDMOs capable of offering a fully integrated service from high-technology fill/finish operations, to secondary packaging are far better equipped to benefit from these market developments. There are also growth opportunities in the vaccines market, where BFS containers are replacing the traditional glass vial.
To date, only oral BFS dosage forms have become commercially available, such as the rotavirus vaccine. The Global Alliance for Vaccines and Immunization (GAVI) has a goal to bring vaccination costs down to one US dollar per unit dose. This may become achievable with BFS, which brings benefits such as lower manufacturing costs owing to high throughput, no primary package supply, flexible container design, lower packaging weight, the ability to freeze product to as low as -80°C, and the naturally high resistance to breakage of polypropylene.
Such changes will not affect the filling and finishing operation itself, and manufacturing will essentially remain unchanged. However, the implementation of serialisation may have a negative effect on overall equipment effectiveness and could reduce yields. With the extra staff that may be required to handle serialisation, and aggregation equipment and systems, this could have a far-reaching impact on the daily operations of companies. They will have to decide whether to use an inline solution or an offline solution, which will ultimately be driven by the volume of product. The requirement for appropriate information technology infrastructure also needs to be taken into account, with interfaces between number range management (NRM) systems being held in the cloud, and automated data transfer between the CMO or CDMO, the NRM and the customer being possible. A specific requirement in Europe is that line-level equipment will need to be retrofitted to produce tamper-evident cartons, the most common technologies being stickers and glue, or lockable cartons.
As with some large pharmaceutical companies, Catalent has invested in delivering serialised, aggregated products, even though aggregation may not be mandatory in all cases. The main reason for this is that standardisation of processes and systems provides real advantages in manufacturing and in managing supply chain operations.
Implementing new systems
To conclude, the following factors need to be considered when implementing new fill/finish technologies and procedures for biologic drug products:
investment requirements
the composition of a multidepartment projectteam to design and deploy the solution
changes to manufacturing and distribution operations
changes to artwork
additional staff requirements
any impact on overall equipment effectiveness and yield
any impact on information technology, connections and data transfer.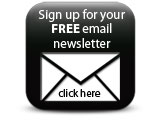 And finally, dates for the implementation of new systems must be determined: for the US market, the Drug Supply Chain Security Act (DSCSA) requires that certain medical products be serialised as of 27 November 2017, while in the EU, the Falsified Medicine Directive (2001/83/EC) and the Delegated Regulation (2016/161) require that medical products be serialised and include tamper-evident packaging as of 9 February 2019 (although Belgium, Greece and Italy have the option of deferring the application of the safety features rules by an additional period of up to 6 years).
Reference
www.contractpharma.com/issues/2016-04 01/view_features/injectables-the-new-oral
Companies