Jean-Paul Kress to become Sanofi Pasteur MSD president
Aims to grow vaccines business in Europe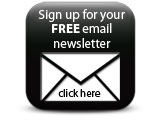 MSD, known as Merck in the US and Canada, and Sanofi Pasteur, the vaccines division of Sanofi, the two partners in Sanofi Pasteur MSD, have appointed of Dr Jean-Paul Kress as president of Sanofi Pasteur MSD, subject to the approval of the board members.

Olivier Charmeil, president and ceo of Sanofi Pasteur, said the appointment 'recognises a new ambition for our joint venture in Europe, a challenging and strategic region for our vaccines activity'.

'Having a strong leader with the breadth of experience Dr Kress brings to the table is key to the success of the Sanofi Pasteur MSD joint-venture and supports our mission to do everything we can to bring vaccines to all who need them,' added Julie Gerberding, president, Merck Vaccines.

'Growing our vaccine business in Europe remains a critical focus for Merck and we look forward to working with Jean-Paul to help achieve this important goal.'

Sanofi Pasteur MSD claims to be the European leader for flu vaccines, and has brought recent breakthroughs to Europe including the first vaccine to help prevent human papillomavirus (HPV) diseases, including cervical cancer.

Prior to his appointment, Kress was vice president and general manager for Gilead France, which he joined in 2006 as vice president, US sales and marketing, Antiviral Business Unit.

Former positions include nine years at Abbott in various sales, marketing and general management positions in the EU and in the US, as well as positions at Smithkline Beecham and Eli Lilly, the company where he started his career in the pharmaceutical industry in 1993.


Companies