John Reed to join Roche Pharma Research and Early Development
Takes up role as head of pRED in April
John Reed joins Roche on 2 April
Swiss pharmaceutical manufacturer Roche has appointed John Reed as head of Roche Pharma Research and Early Development (pRED). The Genentech Research and Early Development organisation (gRED), based in South San Francisco, is not affected by this management change.
Reed will be based in Basel and take up his new role on 2 April, reporting to Severin Schwan, CEO of the Roche Group.
Schwan said Reed's broad scientific and medical background means he is 'ideally positioned to drive Roche's strategy of translating a better understanding of disease mechanisms into promising therapeutics'.
Mike Burgess, currently interim head of pRED, has decided to leave the company.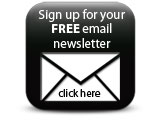 Prior to joining Roche, Reed was CEO at Sanford-Burnham Medical Research Institute in La Jolla, California. He is a biomedical researcher with a focus on cancer, neuroprotection, autoimmunity, and other diseases.
Companies