Joining the dots: a move against counterfeiters
Cases of counterfeit products in the pharmaceutical supply chain have highlighted the need to establish a more effective method for identifying individual medicine packs. Sue Miles, Managing Director at PCI (UK) looks at the progress and challenges with introducing serialisation
The world is facing an increasing threat from counterfeit, misbranded or diverted prescription drugs, with government leaders, politicians and executives from pharmaceutical providers now driving efforts to develop methods that reliably track and trace prescription drugs.1 The World Health Organisation estimates that counterfeit drugs make up around 1% of the supply in developed countries and 30–40% in developing countries. Though the 1% figure seems small, it represents millions of prescriptions in the US alone, which has a market of 246 million prescriptions annually.2
There is no doubt that the presence of counterfeit drugs in the market poses a real threat to the health and well-being of patients.3 Counterfeit drugs specifically represent a threat in emerging markets. In this era of globalisation, the supply chain for genuine pharmaceuticals has grown longer, and every link offers an opportunity for counterfeiters; those areas that are increasingly vulnerable include the Asia Pacific regions,4 which are easier to penetrate and where the demand for low-cost medication is high.
An increasingly fragmented supply chain has resulted in a lack of transparency and increased difficulties in providing a full genealogy of medicines in the industry. To tackle the issue of counterfeiting effectively, the pharmaceutical industry, regulatory bodies, wholesalers and retailers are united in an effort to establish a standardised identification solution.
Pharmaceutical companies and governments of countries worldwide believe that counterfeiting by organised crime can be reduced significantly by implementing product serialisation.3 A database that identifies unique barcodes on drug packaging before dispensing would greatly improve the traceability of pharmaceutical products on an international basis, improving product security within the supply chain.
Wider impact
Pharmaceutical counterfeiting has significant financial consequences, placing serious burdens on national economies. Governments increasingly face economic pressures with the loss of foreign investments, increased law enforcement costs and the perpetual alarming possibility of untoward public health incidents. In addition to placing financial pressures on an economy, counterfeiting also endangers people's lives. The main concern with counterfeit products is that they contain very little or none of the active ingredient; more often than not, they contain incorrect ingredients and potential toxins, that can lead to further illness and even deaths. There are numerous incidents of fatalities as a result of counterfeit drugs, including the deaths of more than 500 children after ingesting paracetamol containing renal toxins.5
Regulatory outlook
The ever-decreasing transparency of the supply chain coupled with the growing number of counterfeit products available in the supply chain has encouraged numerous regulatory bodies to instigate further requirements governing the identification and traceability of pharmaceutical products. As a result, mass serialisation is expected to become a reality over the next five years in the pharmaceutical industry.6 A recent report from the European Medicines Agency (EMA) recognises that government bodies are continuously heightening their focus on tackling counterfeit products within the pharmaceutical industry.
Measures from its 2011 report directive were required to be implemented by EU member states earlier this year.7 As a direct result of enhanced safety features on prescription drugs, closely supervising manufacturing activities and clamping down on Internet sales, it is now significantly more difficult for counterfeits to release false medicines into the market.
The challenge is that each nation follows its own guidelines/legislation for curbing counterfeiting and ensuring patient safety
Serialisation regulations are currently in place in Turkey, India, China, Brazil, Argentina and South Korea; regulations are also pending in Canada and the EU, and most recently the US House of Representatives has approved legislation to establish a nationwide 'track and trace' system throughout the pharmaceutical supply chain. However, the challenge here is that each nation follows its own guidelines/legislation (e.g. California's e-pedigree law, US FDA's serialisation guidelines, Turkey's serialisation guidelines and China's SFDA serialisation requirements) for curbing counterfeiting and ensuring patient safety.
Despite differences in national laws, all regulations are built around GS1 standards8 and are sufficiently similar; this means that pharmaceutical companies can develop one programme that meets all global requirements. However, it is also worth noting that although the GS1 format is the favoured standard, the International Organisation for Standardisation (ISO), Internet Engineering Task Force (IETF) and other competing standards also apply to serialisation.
Standardisation challenges
One reason for the counterfeiting problem lies in the fact that there is currently no standardised system or recognised industry standard for the identification and coding of pharmaceutical products in Europe. European countries are further adding to the fragmentation problem by proposing and developing individual coding systems with no unification in method. While many European countries now have systems to track and trace pharmaceutical products, they all vary in terms of the contents of the code through to the physical placement of the code. This fragmented coding is further adding to the growing problems faced by Europe as a result of pharmaceutical counterfeiting.
The financial implications represent another challenge. Pharmaceutical companies must now find cost-effective ways of complying with legislative requirements, including the implementation of many new technologies and techniques. There are underlying concerns over the associated capital expenditure and installation of additional equipment throughout the supply chain, and in particular at the point of dispensation.
For serialisation to be successful it is essential that there is a universal recognition of who is responsible for covering the cost
For serialisation to be successful it is essential that there is a universal recognition of who is responsible for covering the cost of the new barcode readers for the end supplier. The challenge here is that smaller independent businesses may be unable to afford the implementation costs of such technologies, meaning that the system will not be effective unless all participate. As a result, there are fears that the disruption of existing counterfeit measures will potentially cause time delays in production, resulting in pharmaceutical companies incurring significant costs.
As a growing number of industry guidelines demand more stringent measures to combat falsified and counterfeit drugs, pharmaceutical companies are increasingly incorporating track and trace technology into their production processes. Although the pharmaceutical industry has not yet established a unified regulated database for serialisation, it is fully aware that a move into serialised products is essential to ensure the safety of the supply chain.
As a direct result of enhanced safety features on prescription drugs, closely supervising manufacturing activities and clamping down on Internet sales, it is now significantly more difficult for counterfeiters to release false medicines into the market
A key priority for pharmaceutical companies is having absolute confidence that only safe products that are compliant with domestic and international packaging requirements are taken to market. Sophisticated security systems can be put in place to monitor product flow throughout the packaging process, from the receipt of incoming bulk product to storage, transfer, processing and final shipment.
Such serialisation systems exist through authenticating, monitoring and controlling the flow of medicines throughout the supply chain. The use of serial numbers that can be traced at various points throughout the supply chain makes it easier to identify where counterfeit products have entered the chain.
One existing serialisation system is an end-to-end, point-of-dispense identification solution that uses a unique identification code on each pack, generated and applied by the packer. The system works directly between the client and company in the form of a unique-to-client server. A 2D data matrix bar code is then applied to the packet, containing a unique serial number along with the lot number, expiry date, Global Trade Item number (supplied by client) and material code.
The product verification process then compares the data held within the data matrix code with a secure product record on a database to confirm that the product record exists and matches the data held on the product itself. Most importantly it confirms that it has not been previously marked as 'dispensed' and does not contain any warning or advisory notes.
Fraud detection
Alternative technologies include a laser system that has been used to identify fake malaria and tuberculosis drugs. Such technologies have the ability to identify treatments that are invisible to the naked eye: the laser 'watermark' expected to help stop the illegal trade.
The fraud detection device uses existing methods for printing liquid crystal lasers with inkjet printers, but requires more detailed patterns to be specified than traditional watermarking techniques. When a second laser is applied onto the liquid crystal pattern, it emits a light signature which can then be analysed by a computer and is far more difficult to fake. The trace can be printed on multiple surfaces, including paper, glass, plastics, and in the case of pharmaceuticals would be used to identify drug packaging.
Pharmaceutical counterfeiting is a rapidly growing global problem that requires a global approach to tackle it effectively
Although techniques such as fluorescence have been used to protect goods for a while, lasers provide more control over brand protection, something the industry has longed for.7 Pharmaceutical counterfeiting is a rapidly growing global problem that requires a global approach to tackle it effectively. To protect public health interests and the trust between patients and pharmaceutical suppliers adequately, the entire production and supply chain needs to be closely regulated.
Serialisation has the potential to be an efficient tool in the fight against counterfeiting, and offers the ability to create a truly safe and secure supply chain. The development of a cohesive, single-source, global database, where scanned barcodes can be verified quickly and efficiently is the crucial next step in the creation of true serialisation.
References
1. Schilpp, G. 2013. A Guide To Pharmaceutical serialisation - Life Science Leader. Online at: www.lifescienceleader.com/magazine/pastissues3/item/3539-a-guide-to-pharmaceuticalserialisation?list=n.
2. Imshealth.com. 2013. IMS Health study identifies $200+ billion annual opportunity from using medicines more responsibly. Online at: www.imshealth.com/portal/site/imshealth/menuitem.c76283e8bf81e98f53c753c71ad8c22a/?vgnextoid=12531cf4cc75f310VgnVCM10000076192ca2RCRD.
3. Frost.com. 2013. Mass Serialisation In The European Pharmaceutical Industry – Working together on mass serilisation: whose responsibility is ensuring patient safety? Online at: http://www.frost.com/prod/servlet/cio/140658996.
4. Moran, B. 2013. Cracking down on counterfeit drugs. Online at: http://www.pbs.org/wgbh/nova/next/body/uncovering-counterfeit-medicines/. http://www.frost.com/prod/servlet/cio/140658996.
5. Paul N. Newton, F. 2010. Trends in Pharmacological Sciences, 31 (3-3), 99.
6. Kreysa, U. and Denecker, J. 2013. Traceability and Serialisation: Effective Implementation (PMPS).
7. cognizant.com. 2013. Pharma serialisation: Managing the Transformation. Online at: www.cognizant.com/InsightsWhitepapers/Pharmaserialisation-Managing-the-Transformation.pdf.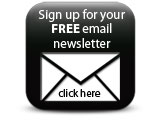 8. Sky News. 2013. Laser system targets counterfeit medicine trade. Online at: http://news.sky.com/story/1163996/laser-system-targets-counterfeit-medicine-trade
Featured Companies