Keeping trials on track
If a clinical trial is to remain on schedule and within its planned study close out timeline, then trial supplies must be delivered on time and in the right order
Trial sponsors often focus on upfront planning to ensure that all trial sites are prepared and have sufficient supplies to reach clinical milestones. However, they may significantly underestimate the logistical challenges involved in reconciling and destroying clinical returns, with sponsors prioritising the planning and management of the ongoing trial and only addressing returns later. Yet, neglecting this detail can have detrimental consequences to the trial's timelines.
Given that patient recruitment will inevitably vary from the sponsor's forecasts, most clinical sites in a study will have unwanted, unused or expired product that will need to be properly accounted for and disposed of as part of the study close. Clinical site teams must adhere to good clinical practice (GCP), the trial protocol, any local policies with regards to returned product to safeguard trial participants and comply with the sponsor's own procedures.
Responsibilities are delegated to sites through an agreement with the sponsor (the model agreement for non-commercial research or mNCA). Any lack of pharmacy involvement in Investigational Medicinal Product (IMP) management at site may result in inadequate record keeping, accountability and the provision of appropriate (clean, secure) storage. The sponsor may intend that all the trial supplies are used by the end of the study, but this rarely happens, and a lack of planning can affect the timely destruction of unused materials. Without a clear and proactive plan in place to account for clinical supplies, sponsors may find that they must delay the closure of the study because regulators, quite understandably, want to ensure that IMPs are not left in circulation or have been diverted. This, in turn, can delay the drug's regulatory submission and approval.
Returns and reconciliation should, therefore, be an important part of planning conversations between the sponsor and the clinical supply team. The ideal scenario would be to engage in discussion and scope a trial's logistical needs at the beginning of the project, enabling the supplier to understand when challenges may arise and determine the level of service that would be needed to align with the clinical protocol. Potential levels of service, from basic to complex, include
simply providing for the safe and effective destruction of the product
co-ordinating the return of products for reconciliation and destruction
providing individual counts to measure the amount of unused product or estimates of how much product was actually used by patients.
There are varying levels of reconciliation required, depending on the IMP and applicable regulations. For controlled drug substances, this may involve accounting for every pill used throughout the trial. Some countries also classify drugs that are unused in trials as medical waste, so local destruction may need to be arranged if exportation is not allowed.
As such, there is no one-size-fits-all approach to returns and destruction, so each study needs to be assessed on a case-by-case basis, depending on the countries where the clinical sites are located, the nature of the drug(s) involved and the level of reconciliation required.
If the return strategy is not developed until after the study has begun, the operational team may not understand the level of accountability required for the product, and may not keep adequate records, encounter rework, delays and even changes in the cost of returns. Preplanning can significantly help to circumvent these issues by providing a well-informed estimate of both time and cost for the end-to-end process.
Co-ordinating complex logistics
Clinical supply providers are aware of the challenges involved in timely shipping and the need to clear customs and border controls in each country where trial centres are located. Sponsors tasked with co-ordinating the return and destruction of clinical supplies can encounter similar hurdles, and it can't be assumed that a product can leave a country in the same form as it came in. For example, needles may have to be removed from prefilled syringes.
Generally, the same shipment routes are used for returns as deliveries; but, for imports into certain countries, the customs process can be particularly complicated. For those countries, including Brazil, Argentina and China, it is usual to import a single large shipment to a depot and then distribute on-demand to the individual trial sites. The same logistics should apply in reverse.
It is rarely ideal for individual clinical sites to be tasked with creating export documentation: it is not their core competency and adds no value to the study; so, it makes sense to use an in-country depot model to take care of the returns and manage destruction.
Regulatory differences
In some countries, where the export of a clinical product for destruction is not permitted, the destruction must be performed within that country's borders. This potential complication is exacerbated in countries such as Serbia, which do not allow the export of clinical waste — and yet where there are no commercial or centralised incineration facilities. This can be overcome by the supplier working closely with the clinical research organisation (CRO) to assist clinical sites to conduct destruction on site at the trial facility.
As another example, Taiwan requires an import permit to specify the quantity of product, and all unused IMPs must remain within the country for the duration of the study. As few sites will have the space to store unused product for up to 2 years while the trial progresses, a returns depot can be used instead. A single export can then be arranged to return all the samples to the supplier for destruction once the trial is complete, or destruction can be arranged within Taiwan through a depot.
Along with the individual import and export requirements of the different countries, the clinical supply team must also keep up to date with international regulations and standards. These can change — sometimes at short notice — and it is important that the supplier is able to consider what alternatives exist for continuity within study timelines.
In the past couple of years, some countries have started to classify expired medications as medical waste. This precludes the export of unused product for destruction and requires that the procedure is enacted locally.
At a site level, the type of product is also a factor in the returns strategy. Controlled substances can be particularly problematic, as they typically must be reconciled right down to the number of doses returned. Sharps can also pose problems, as some sites will not accept these products unless certain elements or potential hazards such as needles are removed first. By evaluating projects on a case-by-case basis, sponsors can ensure they are aware of the requirements as early as possible, so that their clinical sites can be appropriately informed of how unused or partially used supplies can be prepared for eventual return as they are being handled, saving time and additional steps in the process.
Documentation retention remains a regulatory constant and there is an expectation that all study documentation will be stored electronically for 7 years after the trial is completed.
The most important considerations for sponsors
If a sponsor is to make the most return on their investment, every day counts when a product is being advanced to market … and sponsors need to consider the avoidable cost of delays associated with inadequacies in their returns and destruction procedures.
First, the natural variances in returns must be understood. It can be difficult for sponsors to predict the levels of returns at each site, given the inherent variances in patient recruitment and drop outs that can impact the level of product consumed, and thus the percentage of waste. It is important to understand how reconciling these unused products will affect the completion of the study.
Next, they should develop a forward-thinking strategy. Sponsors must evaluate the level of accountability required for clinical returns as early as possible in the planning process to ensure that it aligns with the clinical protocol. This will allow the clinical supply provider to plan for transport, storage and destruction, and thus be able to give the sponsor a more predictable budget.
Finally, the sponsor should educate the study sites — both at clinic and any CROs — to have a full understanding of the proposed clinical supply strategy and the returns and destruction process. Working with the clinical supply provider, this will allow them to ensure the site sets aside sufficient time to complete the returns and create all the associated documentation.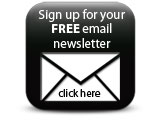 As clinical studies become more complex, and pressure increases to find efficiencies while allowing an investigational drug to advance to market as quickly as possible, sponsors need to understand when their studies face risks and how they can capitalise on opportunities to improve the drug development process. An experienced clinical supply chain specialist will be able to assist in mapping out the end-to-end needs of the trial, enabling it to keep to its planned timeline.
Companies